4 November 2015

Madeleine is the official fashion partner of the German media prize Bambi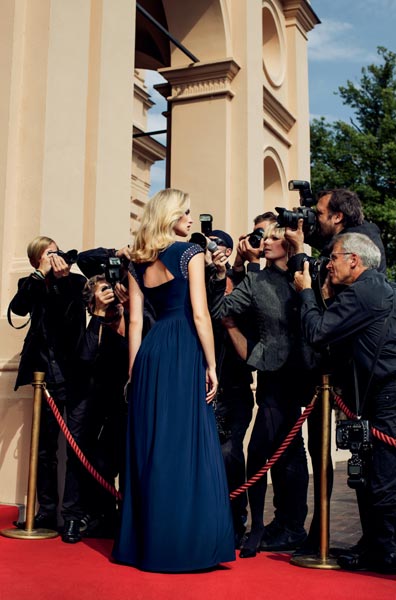 On 12 November, the hostesses of the 67th Bambi media prize event at the Stage Theater at Potsdamer Platz in Berlin will wear a 2-piece outfit combination by the European online, catalogue and boutique retailer Madeleine (available in UK, DE, AT, FR...).
fig.: Campaign image for the current 'Event Collection' by Madeleine.
The first Bambi was given in 1948 to actress Marika Rökk who was famous for her singing/dancing performances in German musical movies.
On 12 November at the Stage Theater in Berlin, British singer Rita Ora is the musical highlight with a special version of her song 'Body on Me'.
The Bambi prizes are given each year to media personalities in various fields such as sports (Nico Rosberg, 2014), fashion (Victoria Beckham, 2013), film international (Salma Hayek, 2012) and film national (Elyas M´Barek, 2014), or in 2013 to Bill Gates for the efforts of the Bill & Melinda Gates Foundation (list of award winners after years).
2015 is the first year that Madeleine partners with Bambi. Therefore the fashion label created additionally to the 2-piece outfit style of the hostesses an own 'Madeleine Cocktail' which will be available at the Madeleine Fashion Cocktail Bar during the Bambi-Party 2015.
fig. below: Fashionoffice looked through the 'Event Collection' at the Madeleine shop and selected some pieces such as the black/gold evening blazer, a long skirt in silver and one in bronze, one clutch in black/gold and one in deep red, pumps in black/gold tweed-like pattern and one model in glossy deep red. In the middle of the image, a bracelet with black stones which fits to almost every outfit.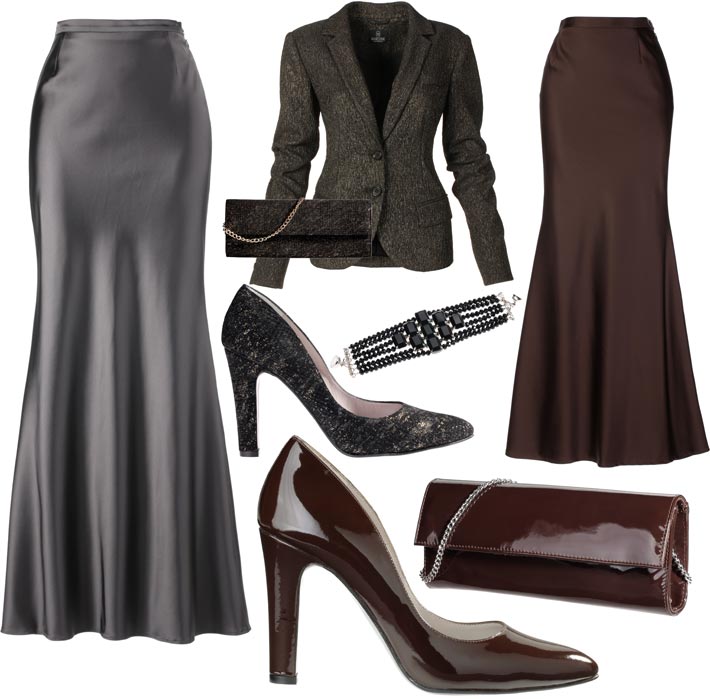 more collections>