7 March 2016

The Blonde Salad's Chiara Ferragni has teamed up with Amazon Fashion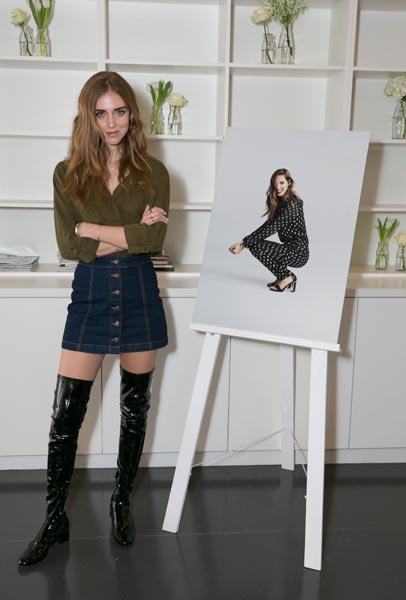 For the new Spring/Summer 2016 campaign, Amazon Fashion presents The Blonde Salad's Chiara Ferragni as the season's brand ambassador. In 2009, Chiara Ferragni founded the blog TheBlondeSalad.com which is today more an editorial magazine with own shop than a personal diary; albeit the website's category 'Chiara's Looks' is certainly The Blonde Salad's core content. Since the publication started, the digital fashion icon has attracted various magazines which featured her even on cover pages such as Vogue or Marie Claire (details). Now, Amazon Fashion uses both qualities of the young publisher: her talent to select and style trendy items and her ability to pose in front of the camera. The Amazon Fashion SS2016 campaign images were shot at Amazon's European Fashion Photography Studio in Shoreditch (East London) with photographer Cass Bird and i­D magazine's Fashion Editor, Julia Sarr­Jamois. Chiara Ferragni selected for the campaign her favorite SS2016 pieces by labels like Gestuz, Selected Femme or Tommy Hilfiger.
From tomorrow the 8th March, the pieces from the Amazon Fashion Spring/Summer 2016 campaign worn by Chiara Ferragni will be available on five European websites (UK amazon.co.uk/fashion, France amazon.fr/mode, Germany amazon.de/fashion, Italy amazon.it/abbigliamento, Spain amazon.es/moda).
fig.: Chiara Ferragni, Amazon Fashion Spring/Summer 2016 brand ambassador at Amazon Studios on 22 February 2016 in London, England. Image below: View at the studio's salon with exhibited campaign images. Photos: John Phillips; (C) 2016 Getty Images.