25 September 2016

Cara Delevingne and Rihanna for the 'Do You' campaign by Puma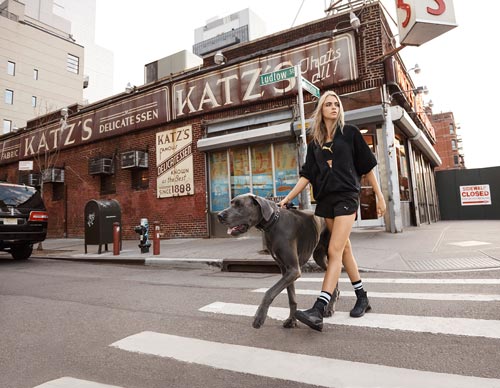 On 20 September, the Puma campaign 'Do You' has started with images of model, actress and activist Cara Delevingne; Creative Director of the campaign images with Cara Delevingne is Rihanna. The musician isn't only the Creative Director of the images, Rihanna inspired Puma for the whole 'Do You' campaign with her personality and strong will to design her life after her ideas. According to Puma, Cara Delevingne is the first of a group of women from culture and sports who will promote self-defined lifestyle. The campaign will be continued with Mimi Staker and Olivia Boisson of the New York City Ballet, the German athletes Alexandra Wester and Tatjana Pinto, and the Cuban volleyball players Leila Consuelo Ortega Martinez and Lianma Flores Stable.
On 20 and 21 September, daily news publications and magazines from international media houses to regional special interest publications have already reported about the collaboration. Two days later on 22 September, the video (embedded below) was posted via Puma's YouTube and Twitter. 'Do You' isn't a preview campaign; items on view at the images or video can be already shopped.
Note: Rihanna's 'Fenty x Puma' Spring/Summer 2017 collection will be shown at Paris Fashion Week on 28 September; live stream via Tidal (even non-members can tune in).