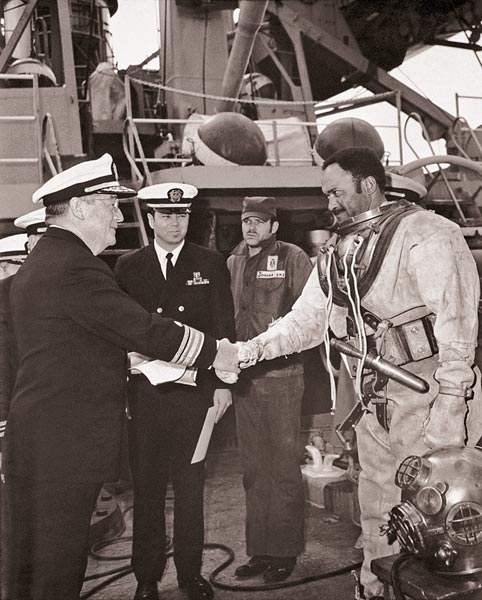 21 January 2016

Oris pays with new watch homage to Carl Brashear, U.S. Navy Master Diver
Most know the story of Carl Brashear (born 1931) probably from the Hollywood movie 'Men of Honor' (released 2000) with Oscar winner Cuba Gooding Jr. in the role of the first African American who became U.S. Navy Master Diver. Carl Brashear entered the Navy in 1948, graduated from the Diving & Salvage School in 1954, lost his lower left leg during a salvage mission of a bomb in 1966, became after recovery and rehabilitation two years later the first diver with leg amputation at the Navy, and in 1970, the first African American U.S. Navy Master Diver.
Now, Swiss watchmaker Oris pays homage to the man of honor Carl Brashear with the label's first watch in bronze inspired by the material of diver helmets of the 1950ies. The material bronze has an additional advantage: it ages individually with the wearer caused by the reaction of copper with carbon dioxide and moisture (patina). The 'Oris Carl Brashear' bases on the 'Divers Sixty-Five' model and is designed with larger case (42 mm). The limited edition of 2.000 pieces shows at the back of the case Brashear's diving helmet and his personal life motto "It's not a sin to get knocked down, it's a sin to stay down".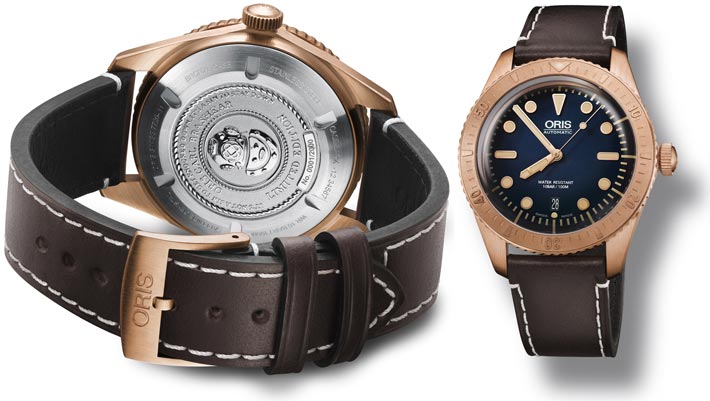 more collections>