22 November 2016

Fashionoffice mountain outfit tip: snow sports items that are inspired by street wear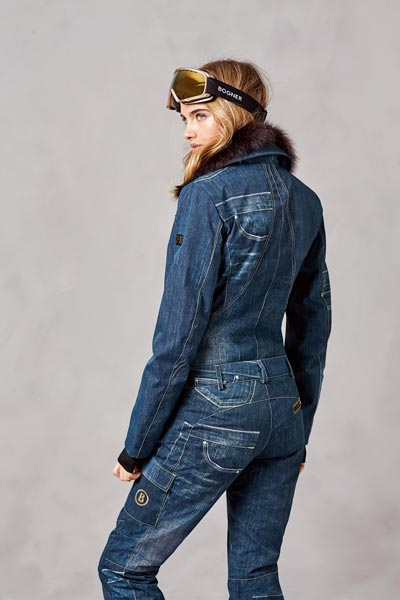 ...such as the denim ski overall from the current Bogner Sport collection.
After the trend 'athleisure' was this year one of the big themes at exhibitions like 'sports|no sports' about the integration of sports into daily life at the museum for arts and crafts MKG Hamburg or at international fairs such as ISPO Munich where labels like Bogner presented their athleisure collections at ISPO VISION, sportswear has successfully adopted the leisure, street wear appeal and follows the trend from the other way round: it integrates daily life into sports!
The ski overall in classical denim work suit look is one of the highlights created by Bogner Sport for slopes this season.
The denim overall on this page is made of high-tech material with jeans photo-print! The fabric of the Ski Suit Madis is comfortable and protects the wearer like snow sportswear should do: it's 4-way stretch, it's water-repellent, breathable...
Photo: Bogner Sport.