5 November 2016

Fashion designer and popular TV host Guido Maria Kretschmer collaborates with jewelry label Christ
Guido Maria Kretschmer is currently probably the most popular German fashion designer and lifestyle trend expert. He appears as fashion and trend personality online as well as on TV. If it's via Facebook live video for the direct communication with his fans, YouTube interior trend videos on the Roombeez channel by OTTO, or the entertaining 'Shopping Queen' TV show (on VOX) where the designer masters the challenge to judge personal stylings with humour and wit (example scene). Another TV show where he proves that fashion can be approached without arrogance is 'Geschickt eingefädelt' (could be translated as 'Cleverly threaded in'); the new season of the TV-series centers on up-cycling and tips for hobby dressmakers shown by Guido Maria Kretschmer himself at the sewing machine (first episode on air on 8 November on VOX).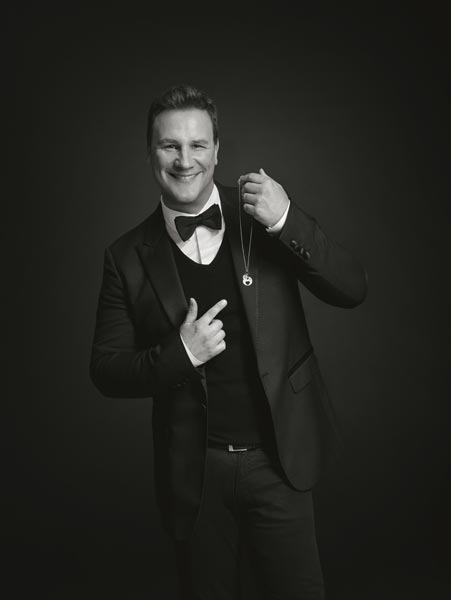 In early November, Guido Maria Kretschmer started the collaboration with jewelry label Christ. The 'Glücksmünzen' (Luck Coins) collection is the first of a jewelry series that will be released under the motto 'Von mir für Dich' (transl. 'From Me To You'). The coins are inspired by Guido Maria Kretschmer's own luck coin he wears since his youth days. The designer chose three symbols that stand for affection to another person - a heart, a cross and a star. It's announced that the 'Von mir für Dich' series will be continued from February 2017 such as with items on occasion of Valentine's Day.


fig.: Portrait of fashion designer, trend expert and TV host Guido Maria Kretschmer. At the image, he shows a necklace with one of the jewelry pieces of the collaborative 'Glücksmünzen' collection by Christ; available from mid-November at christ.at and at selected stores in Germany and Austria.