20 June 2016

H&M - the outfitter of the Swedish Olympic team in Rio, presents the 'For Every Victory' sportswear collection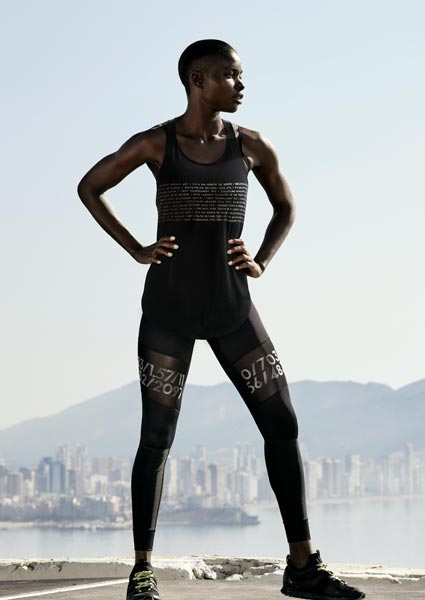 The 'H&M For Every Victory' men's and women's sportswear collection will come into stores and online at the same as the campaign with exceptional personalities like surfer Mike Coots (image below; he lost one leg in a shark attack and is still surfing) will be released on 21 July 2016. Other prominent representatives at the campaign about fighting for the own dreams, the power of sport and self-believe are Caitlyn Jenner (depicted at the campaign with Olympic gold medal in decathlon) or Cuban boxer Namibia Flores who has fought against common gender role models (video portrait of the boxer).
The collection 'H&M For Every Victory' was designed with inputs and tested by the Swedish Olympic team - accordingly to H&M, it has also a similar esthetic of the Olympic Summer Games Rio 2016 (5 - 21 August) outfits of the Swedish athletes (Olympic and Paralympic team) who are outfitted for the opening and prize ceremonies as well as with selected competition pieces by H&M. The label incorporated sustainable ideas like recycled polyester, and performance enhancing textile technologies like breathable and quick-drying materials.
fig. right: Dark grey tank top with golden writing and numbers concerning records in heptathlon (7 disciplines) and decathlon (10 disciplines) in combination with leggings which can be used for running and other athletic disciplines of the 'H&M For Every Victory' collection; available from 21 July 2016 worldwide (stores, online).
Below: Surfer Mike Coots is one of the representatives at the 'For Every Victory' campaign by H&M, release on 21 July 2016.