21 July 2016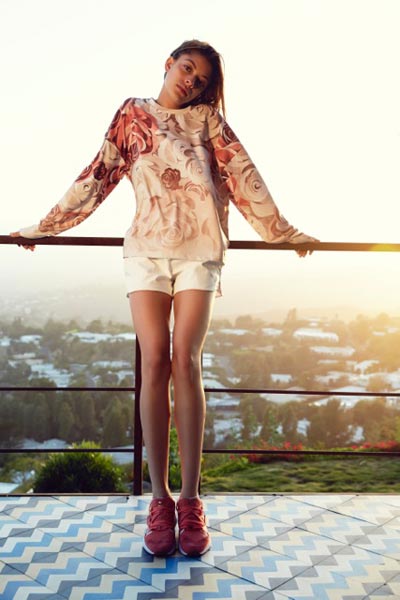 Romantic rose prints by illustrator Careaux on Puma sneakers, bomber jackets, sweaters...
Fashionoffice previewed the 'Puma x Careaux' FW2016/17 collection of the sportswear label's design collaborations 'Select' series already in May in Vienna. Recently this month, Puma released the collection's launch date; the urban sportswear with graphics by Careaux will be available at selected retailers from 6 August.
Illustrator Careaux aka Carol Lynn (Netherlands, now based in Sydney) was inspired for her designs of floral motifs and graphical patterns by five people who influenced her life strongly. The roses in rosé/white or black/white are signature for Careaux' work and the main motif of her debut with Puma; the 'Dedication Flower' pattern is printed on bomber jackets, t-shirts, sneakers and sweaters (the two last mentioned are on view at the photo on this page). The sneakers by Puma (the classical running shoe Duplex OG, the Suede, and the Blaze of Glory with Trinomic sole) appear in new interpretations by the illustrator and sneaker style expert; especially the Blaze of Glory with rose print is a nice romantic sneaker version (picture below) which caught already at the preview in May the journalists' eyes.