6 February 2016

Review introduces with pool images into Morocco inspired 'Into The Blue' collection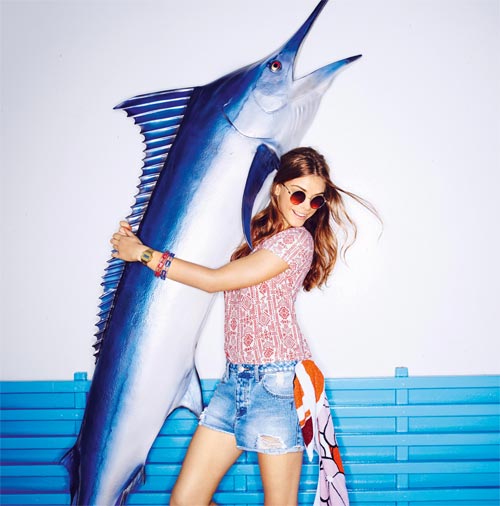 Fashionoffice previewed some of the items and campaign images of the 'Into The Blue' collection by Review which will be available from March at stores and online.
Review is known for creating fashion for a playful lifestyle with tendencies to non-conformity. At the label's successful short fashion films, Review's 'liberty' style is treated in fictitious stories like 'The Haunted House' (more than 1 million views) about a ghost designer crew or proclaimed at the ideology of 'freedom' video 'I'm Never Established' (over 900,000 views) with statements such as "...I speak my mind. Change my mind. Speak my mind again....".
For the 'Into The Blue' range of women's fashion and jewelry, Review was inspired by the culture and arts & crafts of Morocco.
fig.: Summer outfits in blue and white (jumpsuit with short trousers at the image below; 39,95.- Euros) and bracelets (around 9.- Euros) are highlights of the Review SS2016 collection which is promoted with pool images like the one on view on this page; in stores, online from March.