15 May 2016

Teva and Han Kjøbenhavn premiered collaborative outdoor sandals collection with mysterious campaign video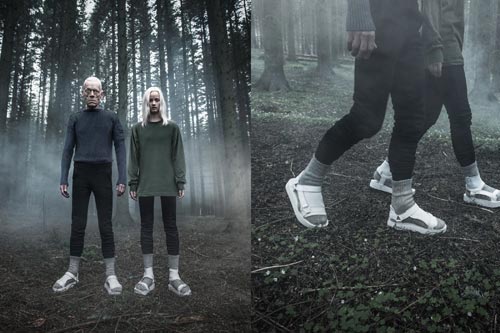 Some days ago, Teva and Han Kjøbenhavn released the mysterious campaign video showing a wild run through a foggy forest to the shore of the wide ocean; associations with enlightment and questions of the reason of living may evoke while watching the images and listening the surrealistic text.
US brand Teva was founded 30 years ago by Grand Canyon river guide Mark Thatcher and offers nowadays a wide range of outdoor sandals - from sports to urban fashion looks. The collaborative sandals by Danish men's wear and eyewear label Han Kjøbenhavn follow the signature puristic Scandinavian design style of the Nordic label and combine the functionality Teva is known for. The Teva x Han Kjøbenhavn collection has received already attention by media such as Highsnobiety where the Han Kjøbenhavn founders, owners, designers Tim Hancock and Jannik Wikkelsø Davidson speak about their first unisex product (alongside to the label's eyewear) and how the collaboration has started.
The Teva x Han Kjøbenhavn footwear is available worldwide from mid-May in selected stores (such as at VooStore in Berlin, Allike in Hamburg) and on teva.com.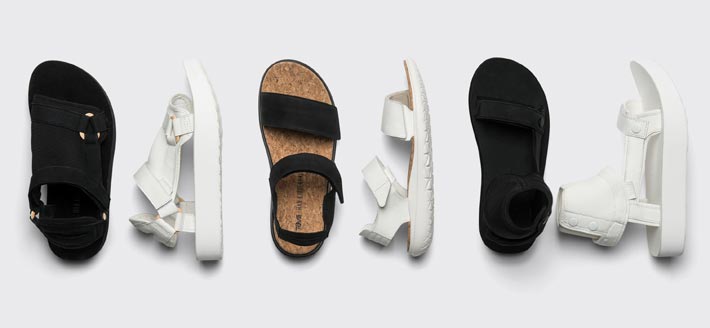 TEVA x HAN KJØBENHAVN from Han Kjobenhavn on Vimeo.

more collections>