28 August 2017

Fashion show tip: Brazil-based, Vienna artist-in-residence Iarocheski on 13 September at MQ Vienna Fashion Week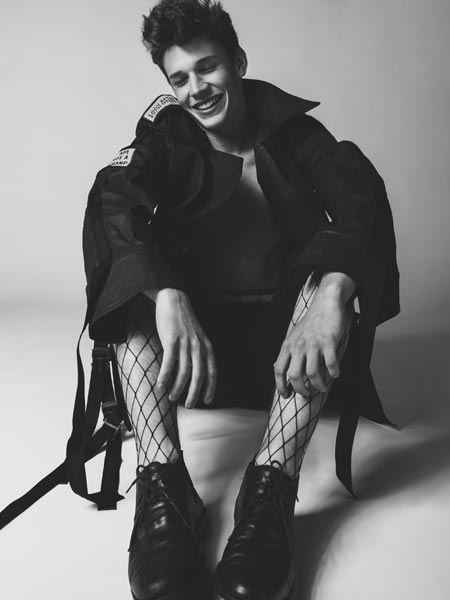 MQ Vienna Fashion Week runs from 11 to 17 September at the Viennese art and culture hub Museumsquartier (fashion show schedule). The week opens with the show of Taiwanese-born New York-based Malan Breton on 11 September. The first day will be probably the most visited of MQVFW as it's traditionally the meeting date of the city's fashion, entertainment scene and was covered in the last years heavily by media. The ticket for the glamorous society event on 11th September is consequently sold for a higher price than the entry costs on other days when the reason is to experience primarily fashion (tickets). One of the program highlights is the show of Iarocheski on 13 September at 22:00. The promising Brazil-based designer Lui Iarocheski is in September artist-in-residence at Q21 at Museumsquartier which means he lives and works for the time he stays in Austria directly at the art and culture area Museumsquartier. At Not Just A Label, Iarocheski AW17 men's wear is presented with images by Jeff Segenreich.
fig.: Iarocheski. Photo © Le + Gui.
Related articles: