26 June 2017

H&M opens pop-up store at Parndorf Fashion Outlet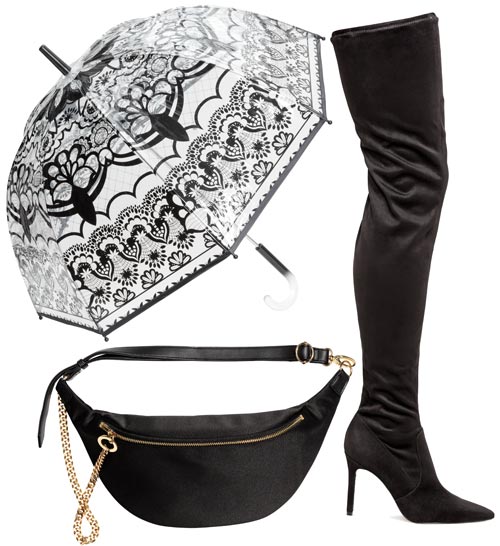 Today, H&M announced to open the brand's first Austrian pop-up store on 14 July at 11:00 at Parndorf Fashion Outlet nearby lake Neusiedl (Burgenland), not far (ca. 30 minutes) from Vienna. Parndorf is one of the favorite shopping locations of the Viennese as well as customers from other countries like Slovakia or Hungary. The two mentioned countries are bordering the region (map). Parndorf Fashion Outlet consists of an open village with roofed boulevard and mall where fashion, sports, home textiles, kitchenware,... stores as well as cafés, restaurants are located. At the pop-up store, H&M will offer fashion for women, men, youth and children for sale-prices up to minus 70%.
H&M Group counts currently around 4,390 stores in more than 60 markets; over 80 stores in Austria. Additionally to the stores, the fashion brand sells selected items via online shops - such as the items on view on this page.
fig.: The black waist bag (24,99 Euros) and the over-knee high heel boots (49,99 Euros) will come into stores and online in August. The umbrella (9,99 Euros) is already available in stores and online.