13 January 2017

Jewelry trend Spring 2017: florals, pastel tones and layering of rings, bracelets, necklaces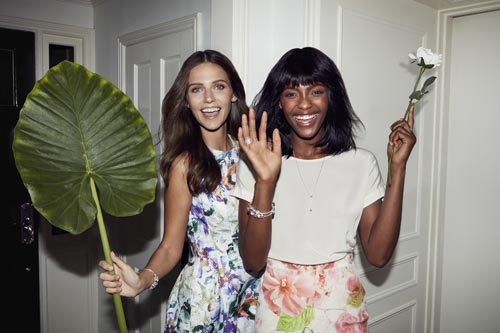 One of the favorite trends of upcoming spring fashion are florals - on dresses, skirts, jackets, and jewelry. Pandora released already some preview images of the Spring 2017 'Radiant Bloom' jewelry collection such as on view on this page with campaign and product images. The collection will be available from 16 March at Pandora stores and online.
fig.: Campaign image 'Radiant Bloom' Spring 2017 by Pandora. The collection is inspired by the trend of capturing the freshness of blooming nature pastel-painted-like as floral prints on dresses and skirts.
fig. below: The rings and earrings of the upcoming spring collection by Pandora are designed to match the lightness of these pastel-prints with floral motifs in silver (as well in rose-gold - not on view at the image) and with colorful stones such as the flower in rose. Trendy is the layering of the items such as several rings on one finger. The prices of the depicted items range between 39.- and 59.- Euros.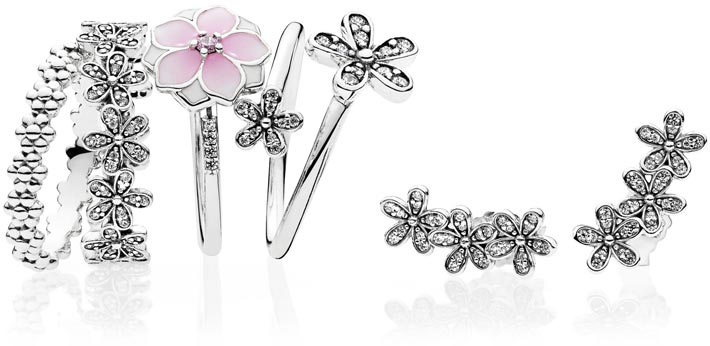 Related articles: