12 October 2017

Rado 'True Designers' Collection' - launched at Vienna Design Week - is presented with portrait videos online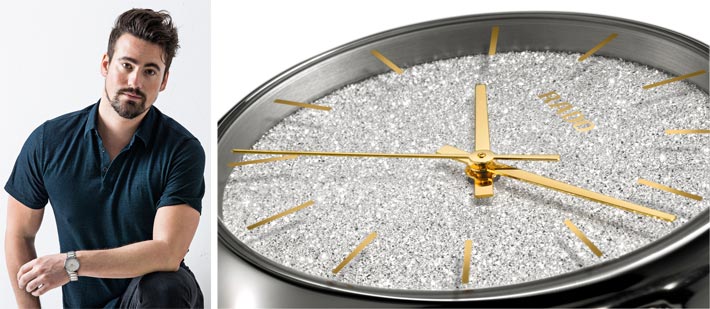 Recently during Vienna Design Week, Swiss watchmaker Rado launched the limited edition (1000 items per design) 'True Designers' Collection' consisting of 6 unisex timepieces. Rado introduces with portrait videos into the works of the designers. The portrait series starts with New York-based interior designer Sam Amoia (image above) and his glitz-glam 'True Blaze' creation which is made partly of natural minerals. The series is continued by insights into the studios and approaches of Swiss team 'Big-Game', Philippe Nigro (France), Kunihiko Morinaga (Japan), architect Oskar Zieta (Poland) whose watch 'True Face' mirrors the environment, and ends with the Austrian Rainer Mutsch (picture below - Mutsch studied Industrial Design at the University of Applied Arts Vienna) whose work follows the commitment to create products which meet human needs and is strongly inspired by materials and their life-cycle such as he states at the portrait video on rado.com/truedesignerwatches about the 'True Stratum' high-tech ceramic watch.
fig. above: Portrait of Rado 'True Designers' Collection' watch co-creator Sam Amoia. Right: Sam Amoia's 'True Blaze' Rado watch. Below: Portrait Rainer Mutsch, co-designer of the (image right) 'True Stratum' Rado watch from the 'True Designers' Collection', launched on 29 September 2017 on the opening day of Vienna Design Week.