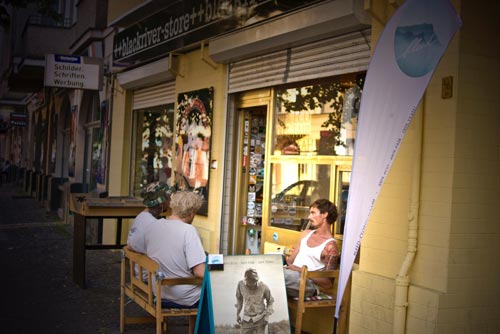 Bleed's new location for vegan and fair fashion in Berlin
On 7 July 2014, one day before Berlin Fashion Week starts, the vegan (animal blood-free, non-toxic) and fair (without exploitation of humans or nature) producing Bavarian fashion label Bleed and skateboard, ramp builder Blackriver invite (via Facebook) to the new cooperative store at Boxhagener Straße 14 in Berlin.
Bleed (motto "Sustainability is not a crime") was founded 2009 and has received prizes such as Ispo Brand New Award or PETA Progress Award. The sport and street wear label works with materials such as Tencel or recycled polyester. For the floor and walls of the interior of the store, they are using wood (sustainably produced spruce) from Bleed's home region, the Bavarian Fichtel Mountains. The opening will be celebrated with music and - how could it be otherwise at a Bavarian eco-fashion label's party - with bio-beer!