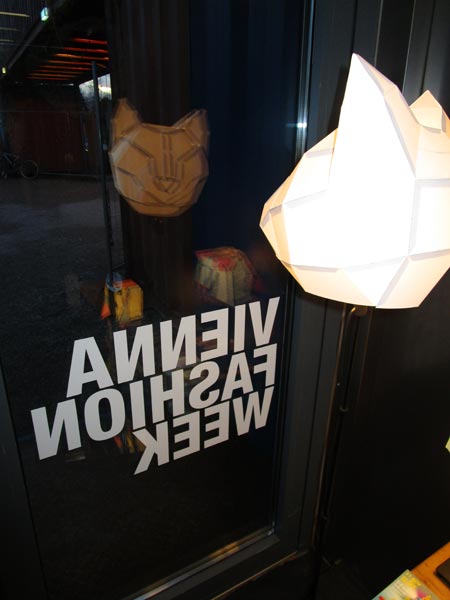 Vienna Insight by Karin Sawetz, publisher Fashionoffice (20 December 2014)
Fashion and design goods in traveling ship containers at Boxircus
Today, I visited the 'Boxircus' nearby the campus of the University of Economics and Business (WU - Wirtschaftsuniversität) in Vienna.
The Boxircus is a traveling pop-up store with several ship containers which are staged currently by adidas, Diesel and design labels. The 'Vienna Fashion Week' container presents collection pieces such as long jackets with experimental cuts by the Bulgarian streetwear label Rush but also non-fashion items like the paper lamps by the Austrian architecture/design group Mostlikely (image right and below, left). The staging of the traveling ship containers is worth to look closer like at the wardrobe from a locker room of a sparkling wine production company from the early 20th century at Diesel's container (image below, right). They are for sale too (contributed by Möbeldepot).
I finished my walk through the containers at the tipis (tents of North American nomades) of the bar-restaurant Travel Shack's Hideaway. Nice place!
It's announced that the Boxircus container village will be continued next year with changing ranges on the same place in early January and will tour later through Austria.