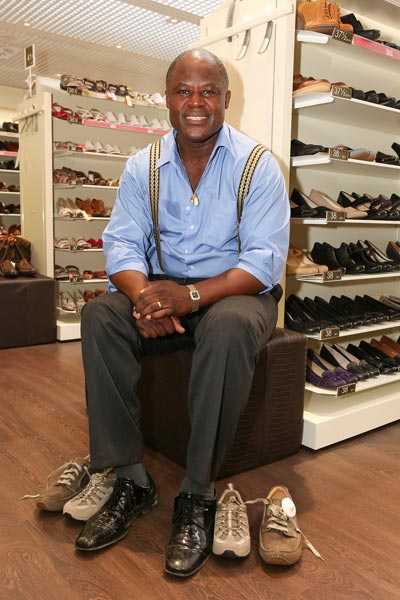 'Dancer against Cancer' on charity tour
On 8 and 9 August 2014, 'Dancing Stars' of the popular dance show by the Austrian TV-station ORF (Petra Frey, Roxanne Rapp, Biko Botowamungu - photo right, Andrea Buday, Lisbeth Bischoff, Dieter Chmelar) together with charity organizer Yvonne Rueff (image below) were active shoppers and styling coaches for customers at the Fashion Outlet Parndorf nearby Vienna. The dancers' shopping and style coach tour served the good cause. At the 'Shopping for Charity'-event, the Dancing Stars collected money for the organization 'Dancer against Cancer' which donated in June 66.000.- Euros to the Österreichische Krebshilfe Wien. The money came from various events which were held over Dancer against Cancer's last year 2013/14.

Already in June, Fashion Outlet Parndorf donated 6.000.- Euros. The height of the spending for the organization's new charity year isn't announced yet (10 August 2014).

fig.: Dancing Star Biko Botowamungu (right), 'Dancer against Cancer' organizer Yvonne Rueff (below, left) in early August 2014 at the shopping charity at Fashion Outlet Parndorf. Photos: (C) Kathi Schiffl.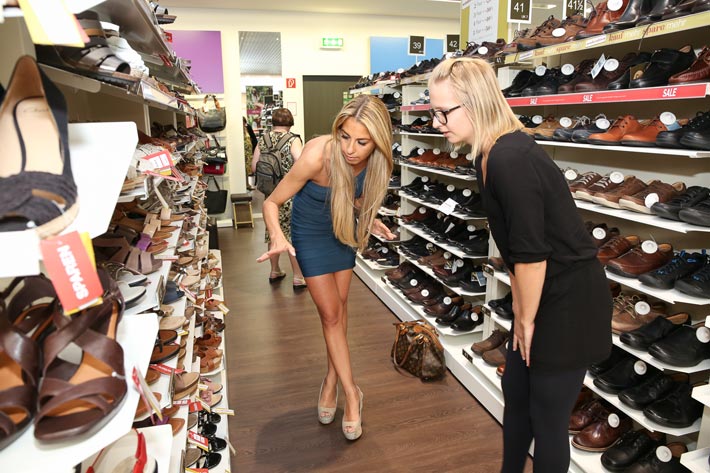 more culture>