Lifestyle and fashion
in Africa

Africa's current image could be described with words which are lying between the contradiction of stereotypization and reality, fiction and fact, with terms that express the tension between the assumption by others and the creation of a self-image. The exhibition 'Here Africa' at Museum of the Swiss Abroad at Château de Penthes in Geneva (Switzerland) will throw a light on the cultural life on the continent by showing works by 24 artists from 17 African countries (until 6 July 2014).

The world changes and Africa took part in the economical and cultural developments of today's global society perhaps more intensively than other non-western regions during the last decade. Issues like health, gender equality or education are still challenging people on the continent; just remember the shocking news of the kidnapped girls in the African country Nigeria which filled media in early May 2014 and activated politicians and celebrities worldwide to stand up for human rights. In today's world, violent acts cause international reactions which are supported also via internet such as Amnesty's 'Take Action' campaign where everybody can send a message to Nigerian diplomats and help on this simple way children (fast checked today on 12 May).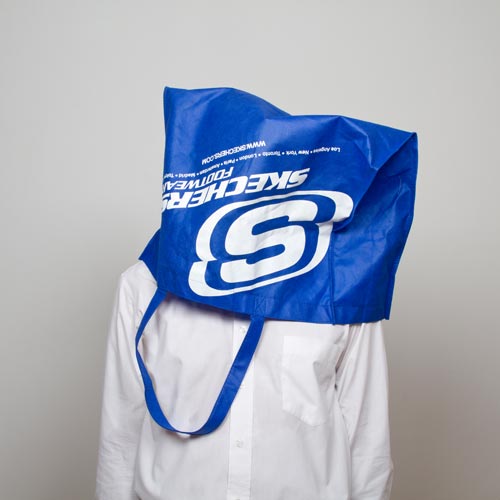 fig.: 'Oikonomos' by Edson Chagas, 2011. C-print, 6 photos, 103 x 103 cm each, Edition 3 + 2 AP. (C) Edson Chagas. Courtesy of the artist and A Palazzo Gallery, Brescia. Provided on occasion of the exhibition 'Here Africa' at Museum of the Swiss Abroad at Château de Penthes in Geneva (Switzerland), 8 May – 6 July 2014.
The exhibited art works provide insights into Africa from various perspectives and over generations. The list of artists of 'Here Africa' contains prominent names such as J.D.'Okhai Ojeikere, Malick Sidibé or Yinka Shonibare. One of the newcomers of the African art scene is Edson Chagas (born 1977 in Angola where he lives and works) who focuses in his photo-series 'Oikonomos' on consumerism. Chagas studied photojournalism and documentary photography in UK. He was the main exhibitor at the Pavilion of Angola which received the Golden Lion for Best National Participation at Biennale di Venezia in 2013.
Adelina von Fürstenberg, curator of 'Here Africa', points out that there is a difference between the view of the Western world on Africa and reality: "If we simply focus our attention on the last decades, we are confronted with forms of representations of Africa that are ridden with stereotypes. Among the most common mistakes, there is the idea that the African continent is homogeneous, as if it were one single country..." (from the press kit on hereafrica.net).

Additionally to the exhibition, the 'Here Africa' fashion show at the end of May will give an insight into Africa's fashion scene - with designers from countries all over the continent.