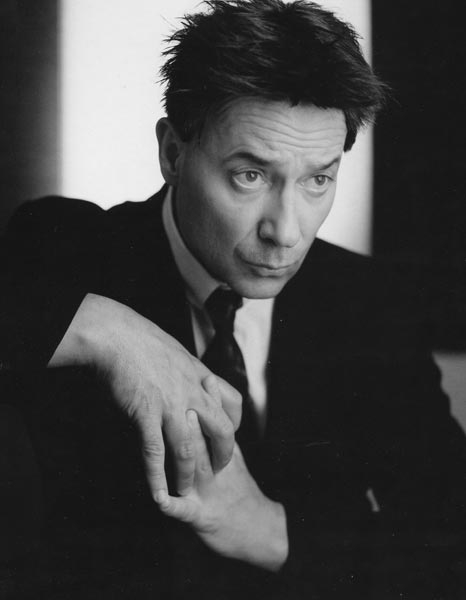 fig.: Egon Schiele / Toni Faber, 1914 (Anton Josef Trčka) / 2013. Hair by Bundy Bundy. Photo: (C) Irene Andessner 2013/Galerie Johannes Faber. Exhibition 'Rollenportraits - Photographs 1900–2014' by Irene Andessner from 18 February - 2 March 2014 at Galerie Johannes Faber, Vienna.

Austria's most popular priest in Irene Andessner's portrait series about 100 years culture
From tomorrow 18 February 2014 on, the 'Rollenportraits'-series by Irene Andessner will provide like a personified culture guide through over 100 years insights into the Austrian history of art, literature and social life. Around 50 portraits of prominent Austrians after historical photographs will be on view until 2 March at Galerie Johannes Faber in Vienna.
Toni Faber is Austria's most popular priest; he is dean and canon of St. Stephen's Cathedral in Vienna and stands for a new style of the Catholic Church which can be described as more open minded - sometimes surprisingly different as presumed, and an active player in cultural life. For the photo series 'Rollenportraits' by Irene Andessner, Toni Faber posed in the role of Austrian painter Egon Schiele after a historical photograph by Anton Josef Trčka from 1914.
Vienna-headquartered hair team Bundy Bundy created the wild look for Toni Faber in Egon Schiele role. Sabine Haag, director of the Kunsthistorische Museum, is known for her curly hair; for Irene Andessner's series, her hair matched perfectly but was dressed more in 'Art Nouveau/Jugendstil' style. Sabine Haag represented fashion designer and Klimt muse Emilie Flöge after a photo by Madame d'Ora from 1909.
Additionally to the exhibition at Galerie Johannes Faber, the series 'Rollenportraits' will be on view from today 17 February until 2 March 2014 on around 600 screens of the digital channel 'Infoscreen' in subways, on trams and buses.


more culture>