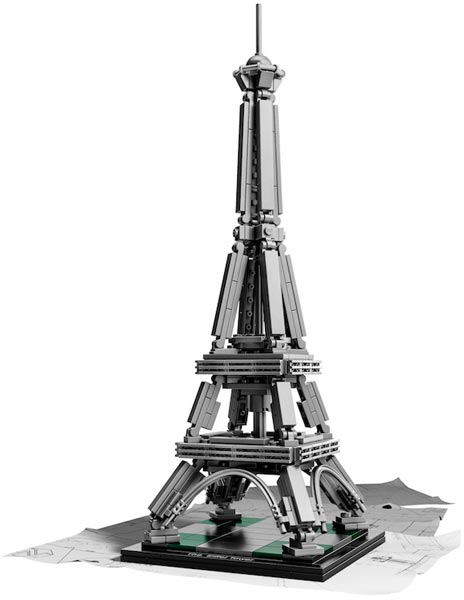 Exploring metropolitan cities with Lego
Architecture
In late September 2014, Lego sent information and images about the label's 'Architecture'-series of buildings like the Eiffel Tower in Paris or the Trevi Fountain in Rome. On the website of the series, buildings from the whole world are on view together with facts such as the name of the architect(s), the costs of construction, or information of the used material (Eiffel Tower: iron with stonework pedestals). The bricks sets are published even with the buildings' histories (i.e. Eiffel Tower) and such in the case of the Trevi Fountain with a note by the artist of the bricks set. There are not only landmarks available; even buildings such as the vacation home 'Fallingwater' by architect Frank Lloyd Wright or the weekend house by Ludwig Mies van der Rohe can be re-built. The sets were developed for people (adults, youth) who are interested in exploring the world on the tracks of architecture.
Photo: (C) 2014 The LEGO Group.
Related articles: