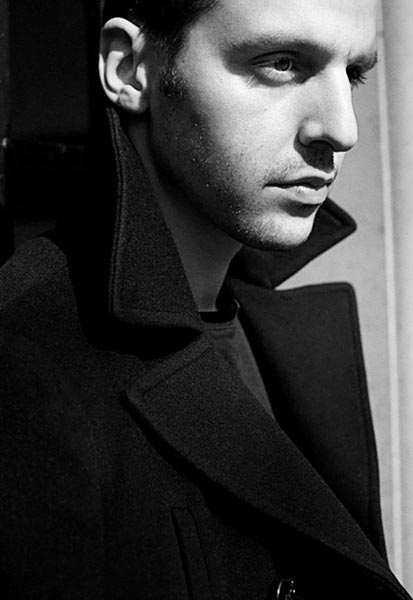 Two fashion-crystal installations by Marios Schwab at Swarovski's laboratories
...in Austria. The Swarovski stores in Vienna and Innsbruck are used by the label as experimental spaces for explorations of the 'crystal' in collaboration with artists, fashion designers and curators. On 11 March 2014, Swarovski announced the upcoming fashion-crystal installations by designer Marios Schwab in both stores.
fig.: Austrian-Greek fashion designer Marios Schwab's installation at Swarovski Vienna will be opened on 9 April 2014; one day later on 10 April, the fashion-crystal work at the store Swarovski Innsbruck will be presented for the first time to the public. Photo provided by Swarovski on 11 March 2014; portrait of Marios Schwab.
fig.: Swarovski store at the Altstadt of Innsbruck, capital city of Tyrol in Austria. The store is one of the laboratories of the label. Photo provided on 11 March 2014; street view of the store Swarovski Innsbruck.