9 October 2015

DIY advent calendars made of re-useable boxes or pouches for individual fillings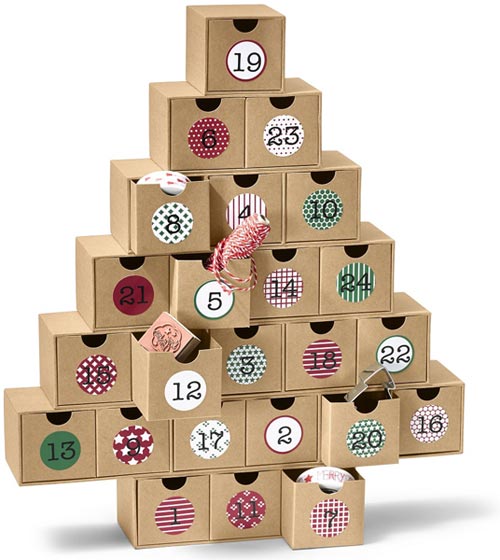 Recently, Fashionoffice presented a range of makeup colors especially released as Holiday 2015 collection. Today, the time of Advent (starts this year on 29th November) and the tradition of Advent-handicraft is the theme. Therefore, Fashionoffice previewed Tchibo's upcoming special collection 'Handicraft' which comes into stores and online on 3 November 2015. As it's common for Tchibo, the prices of the products are affordable; additionally, the here on this page presented items can be re-used over years. On view on this page are two calendars; one is made of carton-boxes (image right), the other of jute-pouches (picture below). Each of the calendar sets costs around 15.- Euros. It's easy to put the boxes together, apply the number stickers on the 24 cartons or fix the 24 pouches with the satin ribbons on the cord. The real challenge is to fill the boxes and pouches! Therefore good ideas are needed! The box and pouche gifts can reach from short poems, imaginative sketches over little origami creatures, selfmade cookies to own beauty spa creations such a fragrance sculpture made of a pine cone scented with cinnamon, orange, sandal wood or a mini spice pillow filled with lavender...
Photos provided by Tchibo; collection 'Handicraft' under the motto 'Let's start the Advent', in stores from 3 November 2015.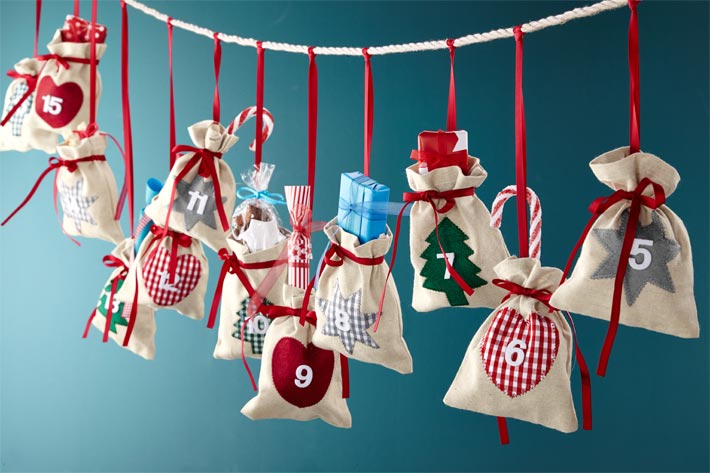 more culture>