19 July 2015

New Director of Biennale Venice Architecture 2016 Alejandro Aravena focuses on built environment that improves people's life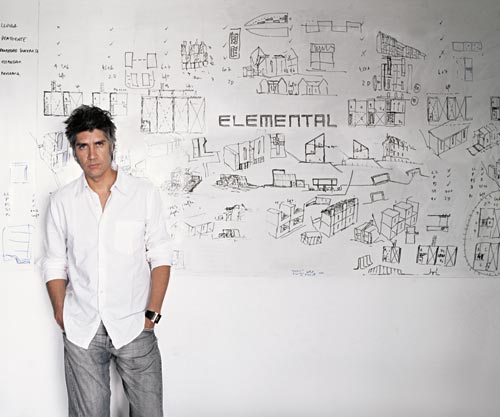 Yesterday on 18 July, the Board of la Biennale di Venezia appointed Alejandro Aravena (born 1967 in Chile) as Director of the 15th International Architecture Exhibition (28 May to 27 November 2016). Aravena will curate the exhibition with focus on built environment and living quality.
The bi-annual Venice Architecture Exhibition is known as meeting place of urban landscape/city planners and architects, and for being visited by guests who are interested in new trends in architecture such as infrastructure, the creation of public spaces or the development of buildings as home and/or work places.
fig.: Portrait of Alejandro Aravena. Photo by Cristobal Palma.
Alejandro Aravena stated on occasion of his appointment: "There are several battles that need to be won and several frontiers that need to be expanded in order to improve the quality of the built environment and consequently people's quality of life. This is what we would like people to come and see at the 15th International Architecture Exhibition: success stories worth to be told and exemplary cases worth to be shared where architecture did, is and will make a difference in those battles and frontiers."
Read more about the intentions of the next Biennale Venice Architecture Exhibition 2016 on labiennale.org.


more culture>