8 October 2015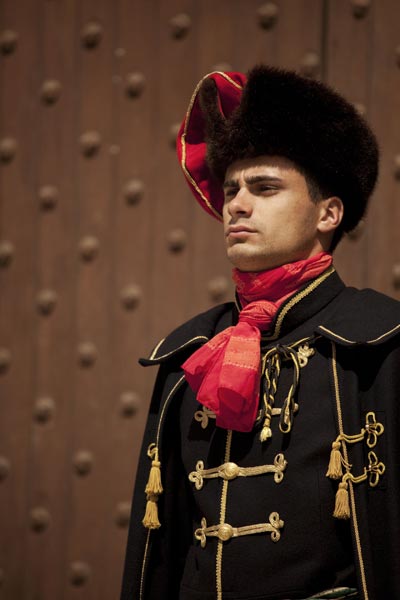 Do you know where the name for cravat, the forerunner of the tie comes from?
On 18 October is the 'Day of the Cravat'. The Croatian info service was so nice and sent information about the special clothing related day with an image of a historically inspired uniform. Croatians or croats are closely linked to the term 'cravat'. Can you imagine how?
'Cravat' is an adaptation of 'croat' and refers the way the Croatian military members wore the scarf around the neck during times of baroque in the 17th century. To wear the neckcloth 'à la croat' became fashion when Croatian soldiers held a parade in front of French King Louis XIV in 1663. After the legend, Louis XIV made the cravat fashionable at first at the aristocracy in Versailles and then the trend spread over Europe.
fig.: Guard of Honour of the Cravat regiment. Photo by Marko Vrdoljak.
Video: The 'Day of the Cravat' was initiated by the Academia Cravatica in 2008. In a video, the director of the Academia Cravatica introduces into the idea behind and the history of the cravat, the forerunner of the tie.




more culture>