25 March 2015

Culture born by Vienna-based artists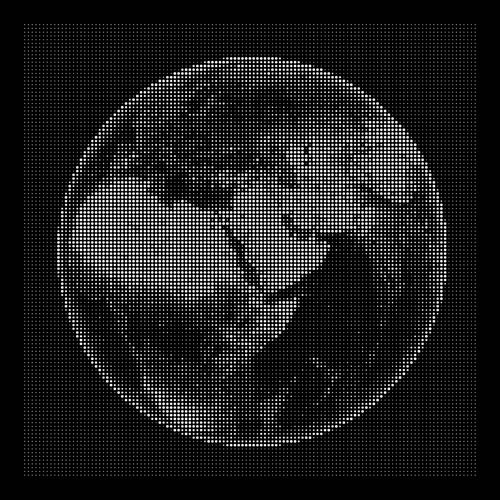 Art is more than its visual manifestation; it's the expression of individual experiences such as the art work by Austrian artist Melitta Moschik who finished her studies in mathematics and physics before she began her career as artist. Her biography is the best example for the ongoing influence of all lessons learned in life - even when some are at the first sight probably without relevance for the future. Moschik incorporates her nature-scientific knowledge of the world into her art work - whether it's the reflection on the genome and DNA, or the visualization of 'Outer Space'.
fig.: Melitta Moschik 'Outer Space' 2013, (C) Melitta Moschik.
Melitta Moschik - she is a half-time Viennese, the other time she lives and works in Graz, is one of the artists who will be presented at 'Destination Wien 2015' from 17 April to 31 May 2015 at Kunsthalle Wien on two locations at Karlsplatz and Museumsquartier.
Since September 2014, Destination Wien 2015 has collected art works which represent the art location and destination Vienna. As result of the query (an open call), the exhibition organizers come to the conclusion that the city with its diversity of lifestyles is a culture medium for very different artistic outputs. At Destination Wien, more than 70 different positions will be presented - not only at the two main locations but in an extended program on more than 50 destinations such as galleries, universities, culture institutions etc through the city.
Destination Wien announces 'Guided Tours' to themes such as 'Common causes. Artistic diversity in Vienna' (9 May; tour through the Kunsthalle exhibition at Museumsquartier), or 'Across Vienna – Artists in Residence' (23 May; the WUK - quasi an 'outer space' destination, will be visited; topic of the tour: Artist-in-Residence programs).


more culture>