3 March 2015

Digital specialist Susie Lee is one of the heads of Durex' sex revolution

Currently, Durex invites users from around the world to join the new products' beta tests on durex.com/durexlab. Durexlab is the new digital technology research division of Durex which is rather known for condoms and pleasure gels than for combined intimacy-mobile tech. But with new technologies even the possibilities for expressing love are growing.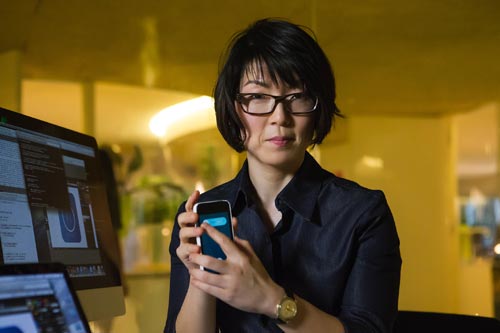 fig.: Durexlabs collaborates with Susie Lee, CEO Siren Mobile. Lee graduated from Yale, Columbia and University of Washington in molecular biophysics and biochemistry, urban public education and fine arts. The researcher, educator, and artist creates technology platforms that amplify human connections. Photo: (C) durex/durexlabs.

At this time, the brand revealed only as much as that biochemist, biophysicist, visual artist Susie Lee (CEO of dating app Siren) and Richard Arnold (Head of Research and Development Durex) are the heads of the company's sex revolution under Durexlabs' manifesto which focuses on changing social behaviours by new forms of intimacy and mobile technology.
Susie Lee says about the ideas behind the new products: "Through the proliferation of smart phones, social media and dating apps, technology has proven a hugely successful medium in bringing people together and maintaining close relationships. With Durexlabs we are taking the next vital step by embracing technology to amplify human connection in the bedroom and improve our sex lives."
It's announced that a series of new products will be developed through this year; no closer information about the market entry of the products available yet.
Annotation, 12 March 2015: Durex revealed the answer to sex revolution.