Exhibiton preview, 14 January 2015

ESMOD and Ethical Fashion Show Berlin partner with MKG Hamburg 'Fast Fashion' exhibition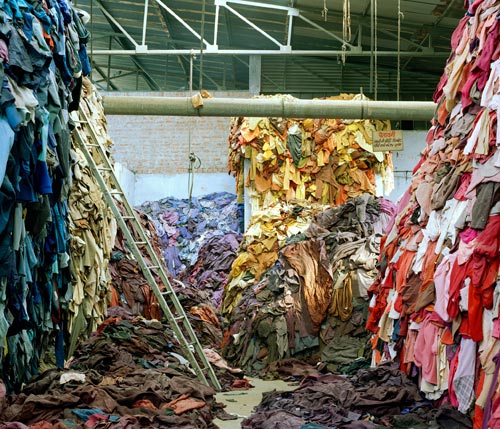 fig.: 'Clothing Recycled' by Tim Mitchell, 2005. (C) Tim Mitchell.

Annotation: The exhibition 'Fast Fashion' is prolonged until 25 October.
The museum for arts and crafts MKG Hamburg is one of the most interesting fashion-culture destinations in Germany. Currently, the MKG exhibits fashion illustrations that were published via editorial media during the last 100 years; from mid-February, tattoo art will be on show, and even the following exhibition is worth to look closer: 'Fast Fashion' is about the dark sides of fashion.
From 20 March until 20 September 2015, MKG Hamburg curator Claudia Banz collects together with experts from the respective fields economical and social facts, ideas for sustainability in fashion and at the 'Fast Fashion' laboratory, future production processes and consumption will be explored. It's announced that ESMOD Berlin (university programmes like Master 'Sustainability in Fashion') and Ethical Fashion Show Berlin are partners of the visionary 'Fast Fashion'-exhibition.
Tip: Over 160 international labels will present the new Fall/Winter 2015/16 collections at the fairs for eco-friendly, socially responsible fashion Ethical Fashion Show Berlin and Greenshowroom from 19 to 21 January 2015 (during Berlin Fashion Week) at the Postbahnhof in Berlin.


more culture>