20 August 2015

A visual document of the history of LGBT activism found at the images by The Village Voice photographer Fred W. McDarrah on Photos.com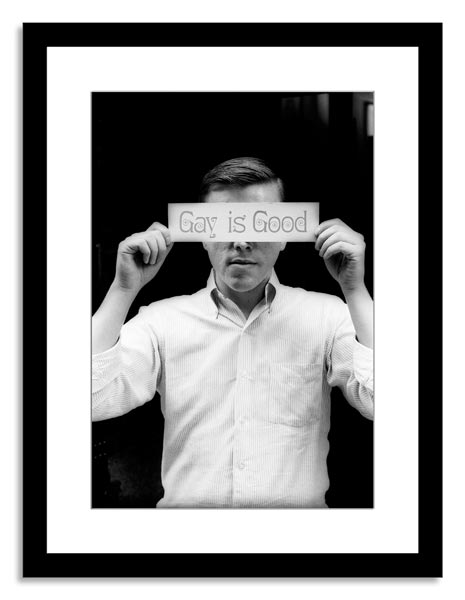 Two days ago, Photos.com by Getty Images presented the new online gallery with enclosed print shop of images by Fred W. McDarrah (1926 - 2007) who captured for the newspaper 'The Village Voice' the cultural and political life of New York for five decades; especially his photos of the rise of the Beat Generation from the 1950s and his visual chronicles of the art and music scene of the 1960s made him famous.
The editors of Photos.com selected for 'The Fred McDarrah Collection' more than 200 images such as the portrait of gay rights activist Craig Rodwell (image right) who founded the Oscar Wilde Memorial bookstore with literature by gay and lesbian authors on Mercer Street in New York in 1967. Craig Rodwell initiated the first Gay Pride March in 1969.
The images at the 'The Fred McDarrah Collection' are published with short description which is the title as well. Part of the collection are photos like Bob Dylan In Sheridan Square Park, Mapplethorpe In His Studio, Dr. King Speaks At Anti-War Rally, or Susan Sontag At Mills Hotel.
Unfortunately these images contain rarely closer information about the time when they were captured. But it's known that Fred W. McDarrah portrayed writers (Kerouac), musicians (Dylan), artists (Warhol) often before they became cultural icons.
fig.: Portrait Craig Rodwell by Fred McDarrah, photographer at The Village Voice. Craig Rodwell is holding a paper with the writing "Gay is Good". Photo provided by Photos.com by Getty Images on occasion of the announcement of 'The Fred McDarrah Collection' on Photos.com on 18 August 2015.


more culture>