Behind-the-scenes video from James Bond 'Spectre' filming in Austria, 12 February 2015

Restaurant ICE Q on top of the mountains in Sölden is one of the locations where the new James Bond 'Spectre' with Daniel Craig was shot in Austria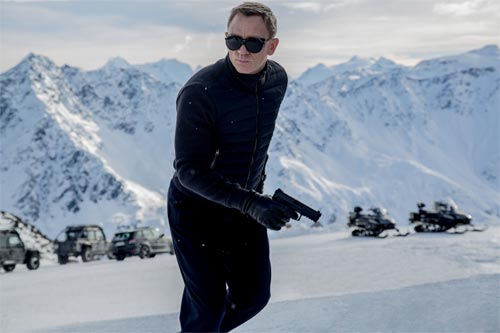 And the filming is still going on! Pictures of the restaurant ICE Q are on view at the behind-the-scenes video (min 0:40). According to the filming schedule provided by Sölden (with dates when the area is closed for the public), the James Bond 'Spectre' team is currently on top of the glacier in Sölden. More insights from the Austrian locations with information about the outfits of the actors at the press photocall are published on James Bond Lifestyle.
Filming has started already in December 2014; in early January 2015, Spectre team members arrived in Austria. Other locations which will be on view at theatres from early November 2015 are: London, Mexico City, Rome, and the Morrocan cities Tangier and Erfoud.
Video: Behind-the-scenes at the Austrian set of 'Spectre' with Daniel Craig, Léa Seydoux, Dave Bautista, director Sam Mendes, and production designer Dennis Gassner who selected the restaurant ICE Q (on 3,000 metres) for the upcoming James Bond (release on 6 November 2015).