Online Fitness Trainer Johanna Fellner at Weissensee, 14 January 2015

Tip for long lasting summer recreation: online fitness trainer Johanna Fellner goes for offline workouts to lake Weissensee in Austria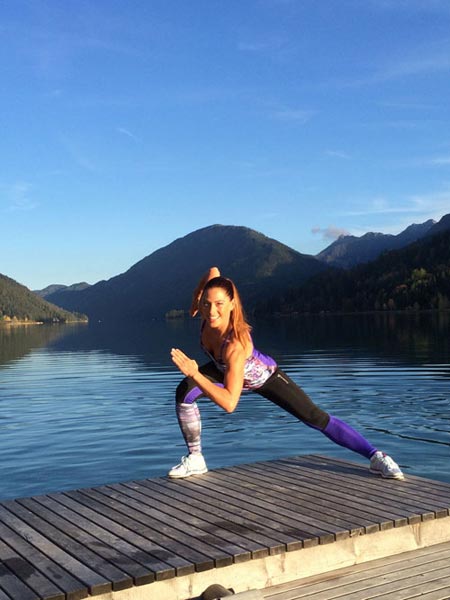 Summer comes closer and news about destinations for recreation arrive already at the mailboxes of Fashionoffice. One of the useful news is about the combination of relaxation, sport and culinary in an environment which comforts the soul and offers various options for activities like cycling, walking, swimming or workouts.
German fitness trainer, coach and Reebok Mastertrainer Johanna Fellner is very active with her online tutorials on her website johannafellner.de where she exercises for example at the Functionalfit Shape video for three different difficulty grades. Under the motto 'Power von Dauer' (not easy to translate from German but imagine long lasting power and power from endurance activities summarized in one slogan), Johanna Fellner will hold a workout week from 20 to 27 June 2015 at the Austrian lake Weissensee in Carinthia (Kärnten). The workout will happen in and around the bio-vital hotel 'Weissenseerhof'; it's announced that the all-level (various difficulty grades) program will start in the morning with slow exercises such as yoga or movements for strengthening the back and ends in the evening with fat burning and shaping trainings. For shaping the body, the hotel provides some additional tips; Weissenseerhof's chef de cuisine Florian Klinger - he favorites the natural bio kitchen, will accompany the workout group with tips for healthy culinary for long lasting power results. The package contains even a boat and mountain bike tour (subscription until 30 April 2015).
fig.: Reebok Mastertrainer Johanna Fellner at the Austrian lake Weissensee. Photo: (C) Johanna Fellner.


more culture>