5 September 2015

Social changes as motor for the creation of art and design at the turn of the 19/20th century and similar movements today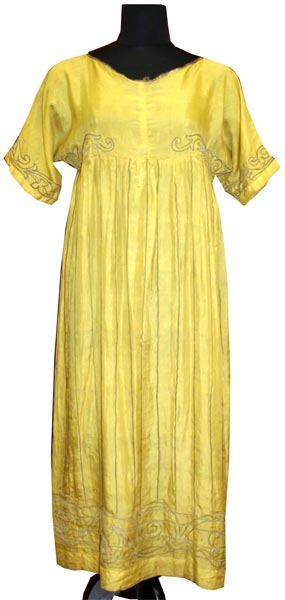 Annotation on 15 January 2016:
The exhibition is prolonged until 28 February.
From 17 October until 7 February 2016, the MKG Hamburg exhibition 'Art Nouveau. The Great Utopia' will throw light from another perspective onto the movements behind art and design products which were created during the 1880ies, 90ies up to the 1910ies. The period is known as Jugendstil (in German language countries) or Art Nouveau (French) and coincides timely with the Arts and Crafts movement in England. During the turn of the century, scientific achievements such as in medicine, the democratization of sports activities (swimming, cycling, skiing without gender barriere and through the social classes), the use of mass transportation services (Paris Métro opened 1900), or new manufacturing technologies changed not only the way people dressed. Jugendstil or Art Nouveau was also the beginning of the incorporation of art objects as by artists designed furnishing into average households. Behind the design and production of these consumer goods stood also social-political ideas which were developed by thinkers like philosopher Karl Marx. At the MKG Hamburg exhibition 'Art Nouveau. The Great Utopia', the period's driving ideas will be compared to phenomena of today like thoughts about ecological and human exploitation, consumer behaviour and aesthetical considerations in manufacturing processes.
fig.: British reform dress 'Authentic Dress' 1908-1912 by Walter Crane (1845-1915). Pongéseide, Metallstickerei, 119 cm. Museum für Kunst und Gewerbe Hamburg. Photo: (C) Museum für Kunst und Gewerbe Hamburg. The dress was designed after health aspects without corset.
The Authentic Dress is one of more than 200 artifacts which will introduce into the time period of Jugendstil and the influence of technology, science and philosophy on industrially produced arts and crafts respectively design objects and collisions with commercial competition ideas and marketing strategies of that time. MKG Hamburg states at the press release: "Therefore, the exhibition concerns also the interface of utopia and capitalism." (Free translated from the original German text "Die Ausstellung bewegt sich daher auch an der Schnittstelle von Utopie und Kapitalismus.")


more culture>