26 April 2015

Early photographic portraits to selfies and image archive search systems from the 19th century until today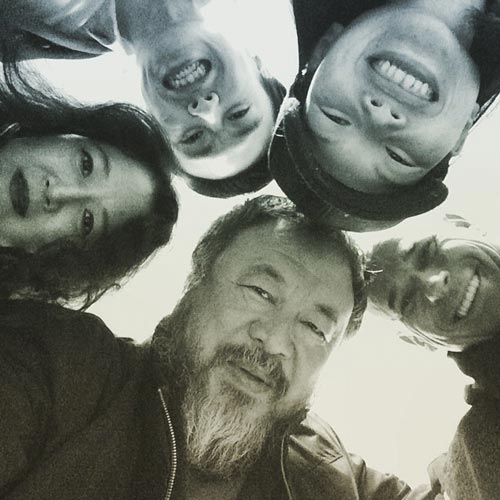 The (Instagram-)selfie by Ai Weiwei is one of the works at the exhibition 'When we share more than ever' which runs from 19 June to 20 September 2015 at MKG Hamburg. The selfie will appear in the section 'Sharing a Portrait' as example for documenting personal life nowadays. The images below on this page are quasi the historical counter part; they were shot by the Hamburger photographer Minya Diez-Dührkoop (1873-1929) who portrayed the maturing of a woman at the beginning of the 20th century.

'Sharing a Portrait' is one of ten chapters where the history of photography, the changes (especially driven by technological innovations), constants (caused by the desires of the people - if its for portrayal, archiving, documentation or journalistic reasons), and the availability of the culture good 'image' will be explored.
How the cultural consciousness via images is influenced country-specific by index-algorithms of online search engines is theme of the 'Image Atlas' which was developed by artist Taryn Simon and programmer Aaron Swartz. The 'Image Atlas' about the Internet search/finding systems will be brought into a historical timeline at the chapter 'Sharing a Collection' with early photographic archive methods such as Léon Vidal's (1833-1906) photographically reproduced Paris Louvre collection which counts to a precursor of digital image databases.
The MKG Hamburg exhibition 'When we share more than ever' is a project for the Triennale of Photography Hamburg 2015.
fig. above: Ai Weiwei, 9 March 2015; photo posted on Instagram. Courtesy Ai Weiwei Studio. (C) Ai Weiwei. Below: Minya Diez-Dührkoop 'Portraits of Renate Scholz, 1920-1939'; gelatin silver prints, various formats. (C) Museum für Kunst und Gewerbe Hamburg.






more culture>