19 July 2015

'Sex and the City', 'The Devil wears Prada' costume designer Patricia Field for 'Intimissimi On Ice' pop-opera
Currently, a heat wave passes over Middle Europe and a foresight to 'colder' events is very welcome. The Italian lingerie label Intimissimi sent such refreshing news concerning the upcoming ice skating opera with costumes by a designer who is known for influencing new trends such as the understated approach to the styling of an outfit (consisting of old and new pieces, elegant high-fashion and simple basics) which express the personality of the wearer more than one that follows distinctive mass-trend conform or uniform almost authoritative styles.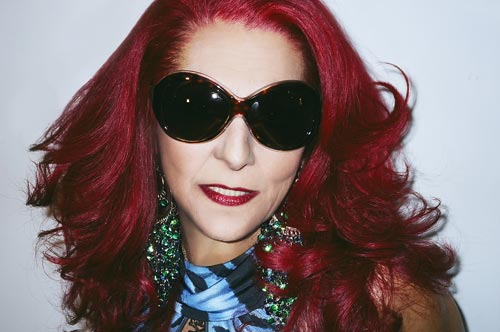 US stylist, costume designer and owner of the iconic New York-based shop Patricia Field will design the costumes with pieces from the new Intimissimi FW2015/16 collection for the lingerie label's ice skating pop-opera under the title 'Shadows and Light - The Mystery of Desire', scheduled for 9th and 10th October at the Verona Arena. It's the second time that an 'Intimissimi On Ice' pop-opera will be held at the arena. Last year, fashion photographer Ali Mahdavi delivered the costume design. For 'Shadows and Light' (the title of this year's edition), Intimissimi sent no further information about Patricia Field's design of the costumes for the story about the dual energies of life and love, and the dark and light sides of life. But without doubt, it will be thrilling when a stylist like Field (known for costume design of movies like 'Sex and the City' - costumes won Emmy Award, 'The Devil wears Prada' - Oscar nominated...) put her hands into a lingerie production with such a story.
fig.: Portrait of Patricia Field. Photo: (C) Yaniv Edry.
fig.: View at two sceneries of the stage (one with icy, cool scenery, the other with fire) of the pop-opera 'Intimissimi On Ice' at the Arena di Verona; 2nd edition happens on 9 and 10 October 2015. Photos: (C) Intimissimi.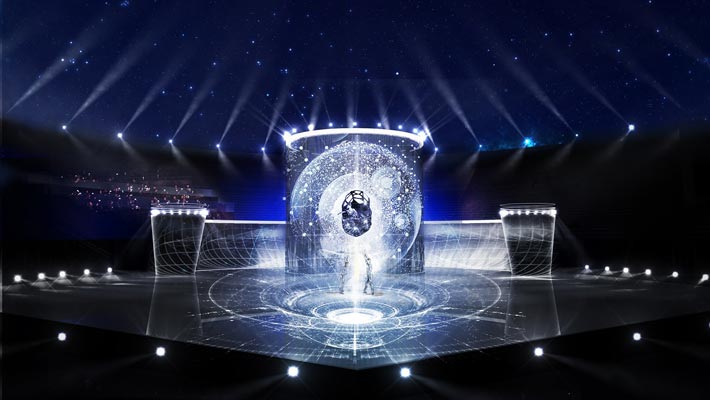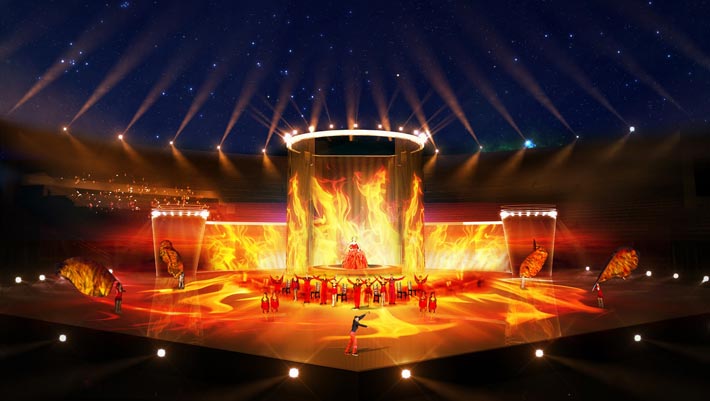 more culture>