1 May 2016

Director Andrew Standen-Raz released the first trailer of the new documentary about the Austrian Fashion Scene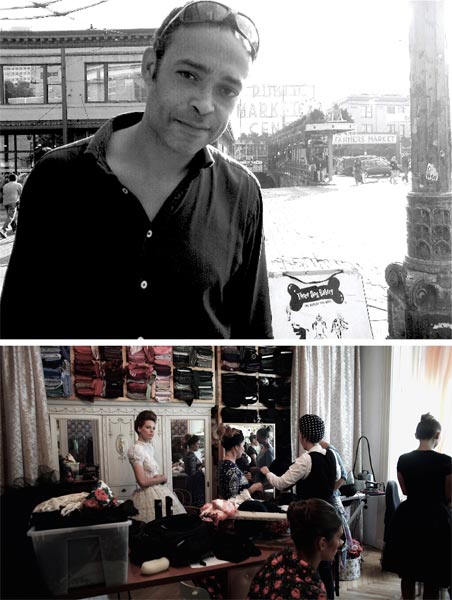 Recently in April during the Take Festival in Vienna, the first trailer of the fashion documentary 'CUT' by director Andrew Standen-Raz (image right) was presented for the start of the crowdfunding campaign for the realization of the project with a funding goal of 10,000.- Euros via Startnext; the funding period runs until 15 June 2016. The support options start at 5.- Euros; a sponsor package costs 500.- Euros on startnext.com/cut.
The focus of the documentary about Austrian fashion is Vienna's scene and designers like Susanne Bisovsky (the 'CUT' trailer film still, right on this page, shows Bisovsky with her team in the studio), Marina Hörmannseder, Peter Petrov, Petar Pilotto, to name a few. Even when the country is small, the fashion scene is very diverse. The research of the - often very different - fashion production landscapes has been funded already by the city government's culture division 'Wien Kultur'. The historical documents reach back to Gustav Klimt's collaborations with Emilie Flöge. Sponsors of the documentary are AFA (the Austrian Fashion Association), MQ Vienna Fashion Week and Lieblingsbrand.
Andrew Standen-Raz already works on the film and plans to release 'CUT' in early 2017.
Photos provided by Andrew Standen-Raz.




more culture>