18 December 2016

Exhibitions 2017 at Jewish Museum: Elvis' secretary from Vienna, the city's store culture, and a beauty pioneer
The Jewish Museum Vienna has already published the information about next year's program on the website jmw.at. Fashionoffice selected from a longer list three exhibitions which tell the history of the city and lifestyle culture.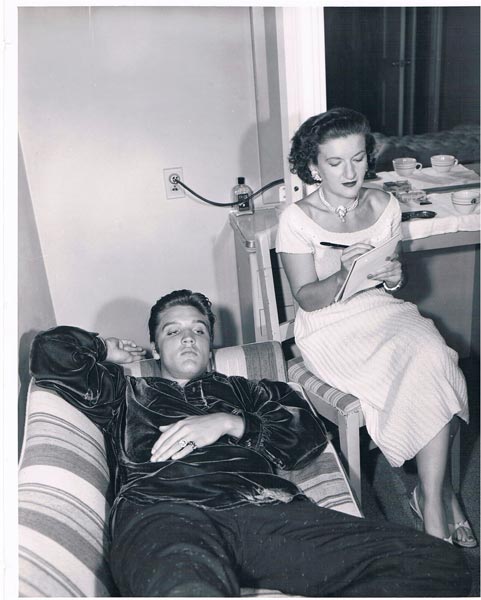 The one about musician Elvis Presley and his secretary Trude Forsher will not only provide insights into the music business of the 1950s but also the history of Vienna during the Nazi regime and how people had to escape and start a new life outside of Austria ('Trude and Elvis. Wien - Memphis - Hollywood', 5 April until the end of October).
fig.: Trude Forsher with Elvis at the dressing room. © James Forsher.
The second here mentioned throws light on the city's first department stores (at the end of 19th century) and the origins of legendary stores such as Knize, Gerngross or Braun & Co ('Buy From Jews! Story of a Viennese store culture', 17 May - 5 November). The third is the biographical show about beauty pioneer Helena Rubinstein who lived and worked two years in Vienna before she moved to Australia and then to Paris, London, USA where she founded the eponymous cosmetics brand ('Helena Rubinstein', 29 November 2017 - 6 May 2018).