30 March 2016

Femme Maison at City of Vienna's 'departure fashion night'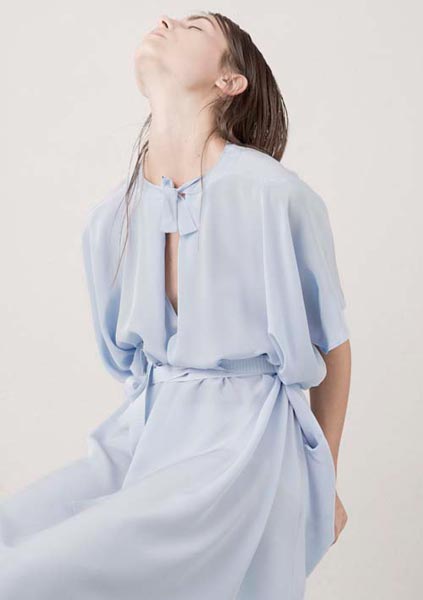 On 21 April during Take Festival, Vienna-based fashion label Femme Maison will be one of the selected projects which will be presented at 'departure fashion night' at the Alte Post (Dominikanerbastei 11, Vienna). 'Departure' is organized by the Vienna Business Agency (mainly financed by the Viennese citizens via the City of Vienna's public funds) and is - as the name suggests - a form of export initiative. Vienna Fashion Week or the Austrian Fashion Association belong to supported projects as well as starting companies such as Femme Maison by the creative duo Franziska Fürpass and Sia Kermani. The label was founded in 2011 by fashion designer Franziska Fürpass (studied at University of Applied Arts at the classes of Raf Simons and Veronique Branquinho) and multimedia artist Sia Kermani (the Iranian born speaks in a video about his role as visual artist, photographer for the label's campaigns). Today, Femme Maison is available in shops in Vienna, Los Angeles, Hong Kong and Ghent (shop listing).
fig.: Femme Maison 'Piscine' Spring/Summer N°06; Photo provided by Take Festival for Independent Fashion and Arts; (C) FEMME MAISON.
At the upcoming 'Take Festival for Independent Fashion and Arts', Femme Maison will be one of five labels (alongside to Arthur Arbesser, DMMJK, Pia Bauernberger, Sabinna) which will be featured by departure at the agency's fashion night.


more culture>