13 September 2016

Activists, actors and musicians in front of the camera of Jean-Paul Goude for Kenzo x H&M campaign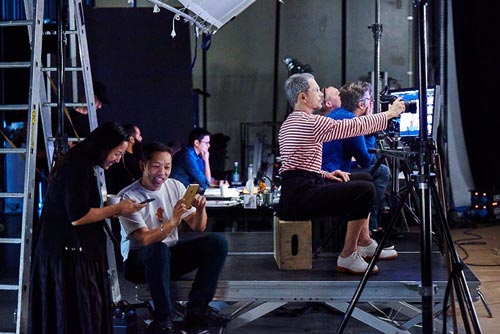 Photographer Jean-Paul Goude's campaign (for print and billboards) with ambassadors of global culture for the upcoming collection Kenzo x H&M will be released on 17 October - around two weeks before the items arrive in stores and online on 3 November. The protagonists stand for the collection's theme which is inspired by the energy of streets and global traditions. Jean-Paul Goude is known for iconic images of Grace Jones or the prominent Kim Kardashian photo for the cover of Paper Magazine in 2014. Goude incorporates into his pictures graphics similar to advertising technics used for campaigns. At the video (below), Goude speaks about his approach to the shooting, the inspiration he took from his own works of the early 1970s, and the transformation of images which he names 'French Correction' such as for a person's longer silhouette. The images of the campaign aren't public yet. Find the full list with short biographies inclusively group shot of the seven protagonists like climate activist and eco hip hop artist Xiuhtezcatl Martinez, supermodel and activist Iman, musician Chance the Rapper, or actress Chloë Sevigny on H&M Magazine.
fig.: The image shows Carol Lim and Humberto Leon, Creative Directors of Kenzo, at the shooting with Jean-Paul Goude.