10 November 2016

Wien Museum exhibits photos by Robert Haas and explores the influence of Austria and US on his work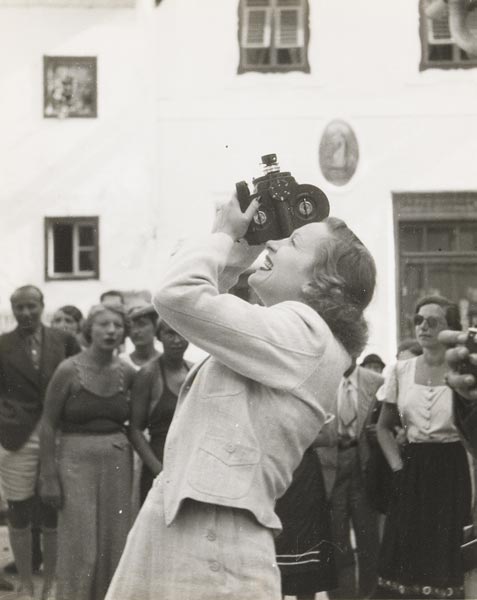 The title of the exhibition 'Framing Two Worlds' (German title 'Der Blick auf zwei Welten'; on view from 24 November 2016 until 26 February 2017) introduces into the show's narrative which starts in Austria, leads over London to the United States and follows the life of photographer Robert Haas (Vienna 1898 - New York 1997) who learned at first graphics and art print before he studied photography (1929 - 1931) at the studio of Trude Fleischmann in Vienna. In the 1930s, he made portraits, set objects into the right light, captured everyday scenes and used his skills for social reports for journalistic media such as for the picture story 'A Garden in the Land of the Poor' (original 'Ein Garten im Lande der Armen') about a kindergarten in a hut camp in the Viennese district Simmering; the story was published 1937 by the magazine 'Der Sonntag'. 1936, American Vogue published the first image by Robert Haas; further publications in French and English media followed. In 1936 and 1937, Robert Haas was official photographer of the Salzburg Festival (Salzburger Festspiele).
fig.: Marlene Dietrich at the Salzburger Festspiele, photographed by Robert Haas 1936/37. Photo: © Wien Museum/Sammlung Robert Haas; digitalized by Birgit and Peter Kainz, @Wien Museum/Birgit und Peter Kainz. Since 2015, Wien Museum owns the Collection Robert Haas which consists of several thousand vintage prints and photographic negatives. The upcoming exhibition 'Framing Two Worlds' (24 November 2016 until 26 February 2017 at Wien Museum) is curated by Anton Holzer and Frauke Kreutler.
At 'Framing Two Worlds', around 250 works will explore Robert Haas' views on two countries and how the artist's work changed. In 1938, the Jewish photographer had to leave Vienna; his first station was London where he stayed half a year before he earned with portrait shooting and calligraphy lessons enough money for the transfer to New York.
"After my arrival in the United States I photographed extensively the totally new situation for me", said Robert Haas about his impressions of the new country which inspired him for a new visual language. From images of street life in the skyscraper environment of New York City to the nature of the wide landscapes captured during journeys through US, Robert Haas's legacy is also a historical documentary of the 1940s, 1950s 'American Way of Life'.
The exhibition catalogue (German / English) is published via Verlag Hatje Cantz; the catalogue was supported by the Botstiber Institute for Austrian-American Studies.


more culture>