15 August 2016

Viennese jeweler Rozet & Fischmeister's brooch collection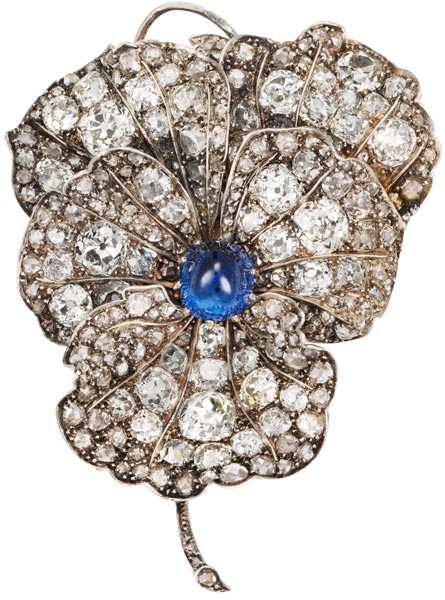 The history of Viennese jeweler Rozet & Fischmeister dates back to 1770 and documents Austria's cultural heritage with sources lying in the Austrian-Hungarian monarchy.
The furniture and interior of the store at Kohlmarkt 11 was designed by Portois & Fix; a company which was founded during times of the Austrian-Hungarian Monarchy and one of the protagonists of the typical Viennese style. Portois & Fix collaborated often with artists and designers of the Wiener Werkstätte. Until today, the style of the designers can be found at hotels and cafes in Vienna (list).
Recently, Rozet & Fischmeister sent some tips for styling up the outfit with brooches. The items cover several decades without going out of fashion. The silver, gold 'Flower' brooch with sapphire in the middle (picture on this page) is from the jeweler's 'Antique' collection and was produced around 1900, the high-times of the Austrian-Hungarian monarchy and the development of the typical early 20th century Viennese arts & crafts style which is characterized by the idea of modernization; therefore it's named also the 'Viennese Modern Age' or 'Wiener Moderne'.


more culture>