21 June 2016

Night club, olfactory exhibition,... at Steirischer Herbst which is this year about migration and the European Union
From 23 September until 16 October, the annual festival 'Steirischer Herbst' will present art works, performances, theater, music,... under this year's leitmotif 'Wir schaffen das. [We can do this.] – On the Shifting of Cultural Cartographies'. The title reminds the saying of Angela Merkel concerning migration inclusively the refugee crisis which has shaken the political landscapes and causes on-going discussions about open borders between the countries inside the European Union and the EU's outer borders (keyword: Schengen). It's for sure a theme which moves the people's minds.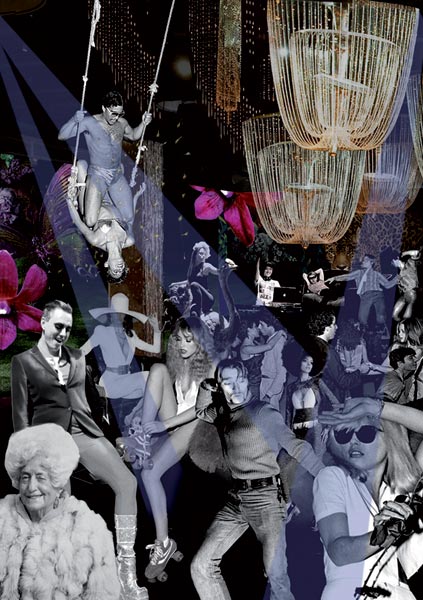 Steirischer Herbst offers various artistic perspectives on Europe, the state community's relation to the rest of the world and questions the definition of Europe's culture. Even entertainment projects can be found at the programme like the night event series 'club panamur' where music from all over the world will be played in an architecture which is built into the concert hall Orpheum in Graz. 'club panamur' by artist Georg Klüver-Pfandtner (studied performance research, fine art/choreography) and architect Stefan Beer will be open from 24 September to 15 October every Thursday, Friday, Saturday and Sunday in the night hours; the club's music programme crosses borders of the Caribbean, Ethiopia, Bahrain, Berlin, Lisbon, Cairo...
fig.: club panamur. Photo: Georg Klüver-Pfandtner / Stefan Beer.
For the ones who are interested in scents, the 'World's Flavor - Part 1: Olfactory Library Europe' exhibition by Markus Jeschaunig at Kunsthalle Graz sounds like a destination which is worth to visit. Jeschaunig collected odors, aromas from all over Europe for the artistic exploration of the interrelations of culture and nature.