10 April 2017

Brazilian street artist Ricardo Negro mirrors the bright sides of shantytowns, favelas on flip-flops by Havaianas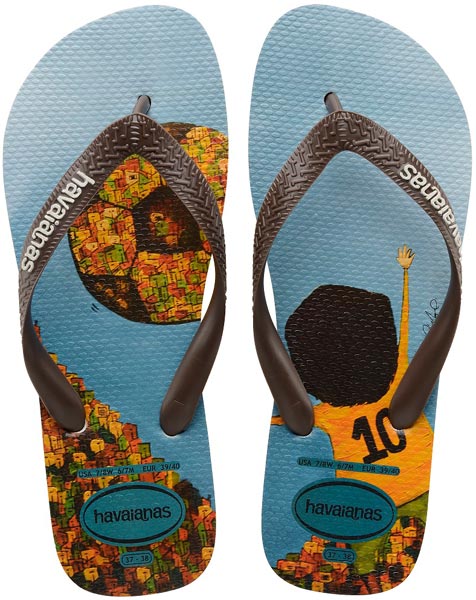 ...such as the summer thong sandals on view at this page with football at the left shoe and player at the right. By a closer look, the signature style of Ricardo Negro (the alias pays homage to the artist's ancestors) can be seen: little houses standing in close rows such as it's common at the Brazilian favelas or the shantytowns in São Paulo where Ricardo Negro was born and lives. His colorful paintings spread Brazilian lifestyle and zest for life!
fig.: One model of the collection consisting of three designs by Brazilian street artists Ricardo Negro for Havaianas, Spring/Summer 2017. Photo: (C) Ari Custodio.
"Art is one the most beautiful and authentic ways to share a country's culture." publishes Havaianas at ricardonegro.havaianas-store.com where closer information about the 3-models collection and the artist can be found. Via Facebook, the video (embedded below) showing Ricardo Negro live-painting was shared.




more culture>