4 August 2017

MCA Chicago X artist Kerry James Marshall's MZ Wallace tote is inspired by the critical view on the (art) system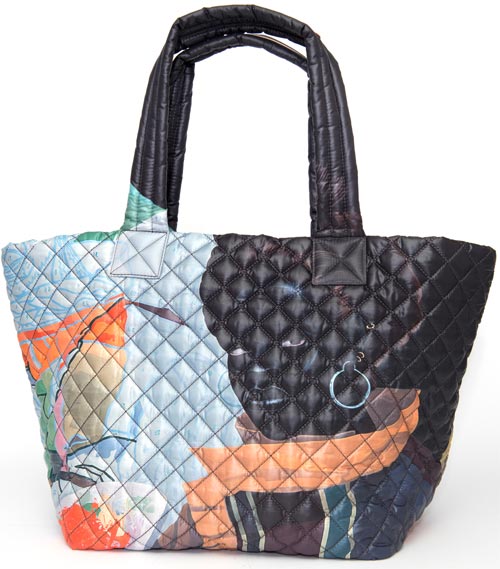 The limited edition of the special 'Kerry James Marshall Metro Tote' by New York based bags label MZ Wallace will be released in mid-October on occasion the 50th anniversary of the MCA Chicago via the museum's store. It's one of the new highlights at the MCA gift range of jewelry, fashion, home accessories or books.

US painter Kerry James Marshall's work throws light on the history of painting, old masters and African American painters. At last year's MCA Chicago exhibition 'Kerry James Marshall: Mastry', the art world was questioned as a system which idealizes and makes members of society visible. On show were works such as the 'Untitled (Painter)' which inspired the motif of the bag (photo right).
At the portrait of an African American painter, Kerry James Marshall depicts a female painter while she paints her own portrait by numbers. At a video (min. 1:50), the artist speaks about the portrait and the use of paint by numbers as allegory for the system which opens everybody the same chances but pre-defines the structures as well.
fig.: MCA Chicago collaborated with bag label MZ Wallace and Chicago artist Kerry James Marshall for the 'Kerry James Marshall Metro Tote' inspired by the artist's painting 'Untitled (Painter)'; available as limited edition from mid-October at mcachicagostore.org.