27 March 2017

Jewelry label Pandora collaborates with Ghanaian-American beauty queen Mamé Adjei for 'DO' campaign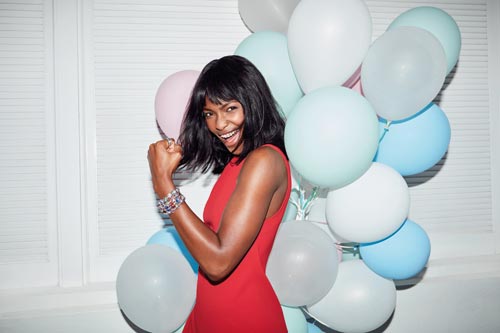 Recently, the first images and behind the scene video of the shooting of the 'DO' campaign for the new Spring/Summer 2017 collection by Pandora were published online. In the center of the campaign stands beauty contest winner (Miss Maryland 2015) and last year's America's Next Top Model candidate Mamé Adjei who personifies the label's women's empowerment message to fight for the own convictions. Ecological and social consciousness are part of Pandora's brand mission concerning production and communication. At the behind the scene video (embedded below), Pandora's core values are mediated with written text over moving pictures from the shooting. At the second part of the video, Mamé Adjei speaks about her interests and activities in empowerment and justice.
fig.: Model Mamé Adjei at the 'DO' campaign for the Spring/Summer 2017 jewelry collection by Pandora.
Pandora was founded 1982 and is active in more than 100 countries on six continents; it's announced that the campaign will be broadcasted on TV. It isn't published yet online (fast checked today on youtube.com/user/TheOfficialPandora and pandora.net).