11 July 2017

Steirischer Herbst celebrates 50th anniversary and opens festival centre with music, performance by Isabel Lewis
From 22 September until 15 October in Graz (Styria), the annual dance, performance, music, theatre, art,... festival 'Steirischer Herbst' celebrates its 50th anniversary under the motto 'Where Are We Now?'. The 50th year theme is visualized with the anniversary logo created by the Austrian Horst Gerhard Haberl whose art campaigns for shoe retailer Humanic pioneered advertising in the 1970s/80s (article). (Today, Humanic counts around 150 stores in 10 countries, inclusively eShop.) In the late 80s until the mid-90s, Horst Gerhard Haberl was director of Steirischer Herbst (bio). Making art accessible for everyone and funding art at the same time was the idea of the philosopher, art historian and later rector of the Hochschule der Bildenden Künste Saarbrücken (HBKsaar) for the groundbreaking advertising of Humanic. At this year's 50th anniversary edition of the festival, the support of art is realized with the official 'Steirischer Herbst' festival bag in collaboration with Humanic for the 'Hunger auf Kunst und Kultur' initiative which collects money for people with low income for funding free entries to numerous cultural institutions.
fig.: 'Steirischer Herbst' anniversary logo by Horst Gerhard Haberl, 2017.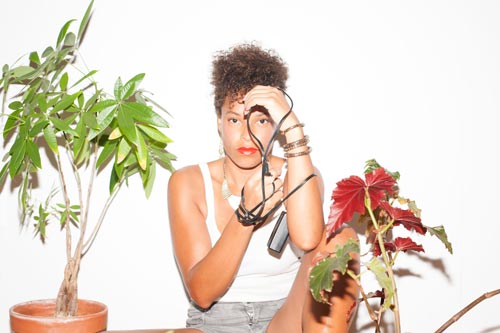 The opening of the festival centre at Palais Attems happens on the second day of 'Steirischer Herbst' on 23 September with the salon event 'An Occasion' by artist Isabel Lewis who invites the crowd to join actively the music, performance, installation setting which is described as "garden of the senses" and includes even fragrances. The entry to the event is free!
fig.: Isabel Lewis: An Occasion. Photo: Joanna Seitz.
(Watch the Tate video of one of her occasions.)