11 February 2017
Thyssen-Bornemisza Art Contemporary and National Gallery Prague announce collaborative art projects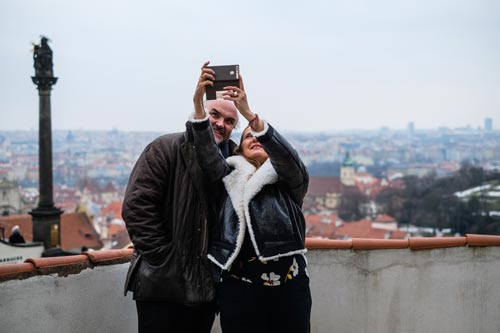 Yesterday on 10 February, Francesca von Habsburg, founder of Thyssen-Bornemisza Art Contemporary (TBA21, Austria), and Jiří Fajt, General Director of the National Gallery in Prague (Czech Republic), signed the agreement for the collaboration between the two institutions. The collaboration starts in June 2018 and will last over five years. Vienna headquartered TBA21 is known as creative hub where artists develop together with curators new projects. Francesca von Habsburg about the international activities of the foundation: "The headquarters of TBA21 will remain in Vienna, from where it conducts a large-scale international program that spans from India to the USA, and from Iceland to Colombia."
At Salm Palace - which is one of several locations of the National Gallery in Prague, TBA21 will exhibit pieces from the own collection. At the Grand Hall of the Trade Fair Palace, the partners will presents collaborative art projects.
Jiří Fajt says about the collaboration that it "...provides us the opportunity for the joint commissioning of new works by the most important and emerging artists of our time." The names of the artists or closer information about the projects aren't public yet. The official press conference will happen in mid-March in Prague.
Photo: © Cooperation agreement between National Gallery in Prague, Jiří Fajt and TBA21, Francesca von Habsburg was signed on 10 February 2017. The image shows Jiří Fajt and Francesca von Habsburg making a selfie with view over Prague, capital city of Czech Republic. Photo: Martin Pollack, 2017.