10 June 2017

Wien Museum exhibits Viennese fashion and lifestyle (1873 - 1912) at Google Arts & Culture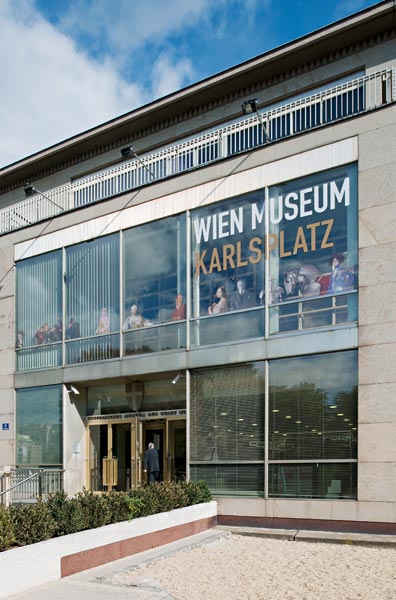 'Grand Entrance – Fashion in the "Ringstrasse era"' (1873 - 1912) is the title of the first digital exhibition by Wien Museum at the 'We Wear Culture'-project at Google Arts & Culture. Wien Museum collects artefacts from fashion pieces to art works like paintings, posters, photography, as well as written texts, documents, media like magazines,... concerning living in Vienna seen from the social-cultural research perspective.
The exhibition 'Ringstrasse era' was shown in 2009 at the museum (image right); at the virtual exhibition, users worldwide will find impressions of the lifestyle once practiced and publicly presented at the avenue 'Ringstrasse' which runs in a circle around the Inner City of Vienna. The virtual show at the 'We Wear Culture'-project starts with the image of a painting of a street scenery at the Ringstrasse nearby the opera from 1876 by Austrian painter Rudolf von Alt and is continued by a costume historical tour through women's and men's fashion with detailed descriptions of distinctive clothing and accessories for occasions such as afternoon tea or promenading. The usages of era-characteristic items like negligé, trotteur or tailleur are explained and depicted with photos of fashion objects from the archive of Wien Museum.
Around 5000 objects of the Viennese fashion collection are part of the global Google Arts & Culture 'We Wear Culture'-project which connects around 180 partners such as The Museum at FIT (virtual exhibitions like 'Denim: Fashion's Frontier'), Condé Nast Archive (presents amongst other topics the development of the 'The New Look') or Musée des Arts décoratifs (introduces with the 360° video into the creation of the iconic black dress under the title 'How did the black dress become an icon?').
Additionally to the website, Google Arts & Culture can be viewed via app (Google Play, iTunes).
fig.: The entrance of Wien Museum at Karlsplatz in Vienna. Photo: © Hertha Hurnaus www.hurnaus.com / Wien Museum.