24 June 2017

Festival ImpulsTanz invited dancers like Drew Dollaz as instructors for workshops and special public space studio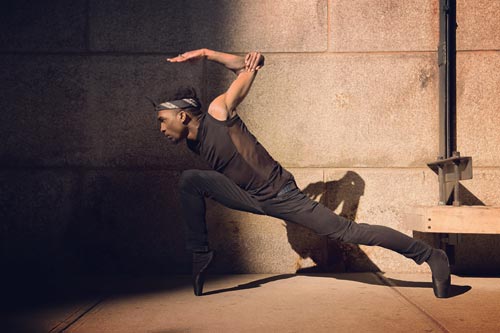 New York-based Drew Dollaz is one of the prominent instructors at the upcoming workshops and special (free of costs) public space studio by ImpulsTanz Festival from 13 July until 13 August 2017. Drew Dollaz appeared in music videos by Yogi & Skrillex, A$AP Ferg & Future or on stage together with Madonna. At the ImpulsTanz Festival workshops, he will introduce from 17 until 21 July during around 2-hours per day courses into Flexing, Gliding and Footwork. Drew Dollaz' outfit tip for the workshop: ankle boots with hard soles. So don't come in your ballerinas!
Additionally to the workshops, visitors of the ImpulsTanz X Summer of Movement events at the courtyard of Museumsquartier (MQ) can dance with Drew Dollaz on 21 July. The special ImpulsTanz X Summer of Movements dance events in public space can be joined for free.
fig.: Drew Dollaz. Photo: (C) J. Darthorne.


more culture>