8 April 2018

Art, design, photography 'Not Another' concept store by Elvyra Geyer and Zigi Mueller-Matyas opens with two exhibitions on 2 May at Ringstrassen-Galerien, Vienna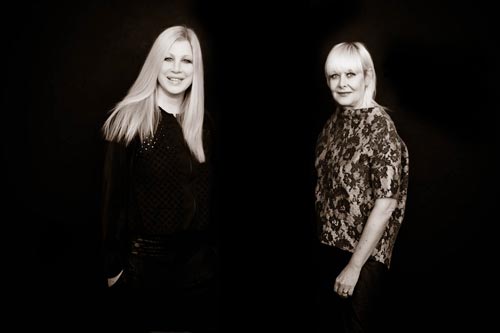 Elvyra Geyer and Zigi Mueller-Matyas are known especially for organizing MQ Vienna Fashion Week. As 'creative headz', the duo has initiated and organized already several other projects such as Take Festival or pop-up stores at various destinations in Vienna. Now, creative headz announces the next project with the title 'Not Another' concept store where art, design and photography will be shown on two floors at the shopping mall 'Ringstrassen-Galerien' at Kärntner Ring in the 1st district of Vienna.
For the store opening on 2 May, the duo invited an icon of the city - Marianne Kohn, and fashion, celebrity photographer Bernhard Musil. The Viennese legend of the fashion, nightclub and bar scene Marianne Kohn, former muse of Helmut Lang and since the mid-90ies CEO of Loos Bar (designed in the early 20th century by Adolf Loos), presents art-fashion under the title 'Povera Gschertindien' and photographer Bernhard Musil shows his work 'Royal Chaos' reflecting upon individually changing perceptions of the everyday. Both exhibitions will be on view at the upper floor. The ground floor of Not Another concept store will be used as shop for products by selected national and international designers of the last 10 years of MQ Vienna Fashion Week. At the current listing on notanother.at (fast checked today), labels like Artista, Callisti, Milk, Pitour, Roee, Sabine Karner, Verdandy, We Are Flowergirls, or Claus Tyler can be found.
Already on 28 April, the first workshop will be held at Not Another concept store. At 'Sell or Die Tryin', the fashion and lifestyle brand makers of 'TrueYou' will speak about selling goods offline and online (details).

fig. from left: Elvyra Geyer and Zigi Meller-Matyas of creative headz. Photo provided by creative headz.


more culture>