16 February 2018

Behind the scenes at the 'Arthur Arbesser X Vienna' campaign shooting by photographer Elfie Semotan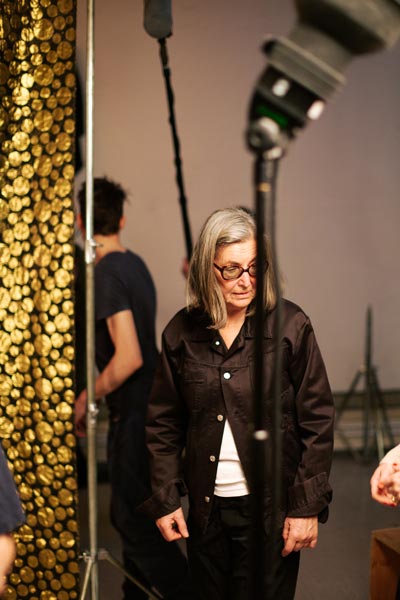 'Arthur Arbesser X Vienna' capsule collection items will be shown at the designer's show on 21st February 2018 at Milan Fashion Week, and from 28 February until 7 March at the Paris showroom of Arthur Arbesser during Paris Fashion Week.
The campaign images for the 'Arthur Arbesser X Vienna' collection in collaboration with the Vienna Tourist Board and photographer Elfie Semotan are already published at viennesemodernism2018.info with accompanying video showing designer Arthur Arbesser walking through Vienna, visiting inspiring places and introducing into the cooperation with textile label Backhausen which is known for working with designs by artists, designers of the Wiener Werkstätte (early 20th century) such as Koloman Moser. "Some of Koloman Moser's motifs were woven in wool-silk for the first time: The result is radiant with soft folds and great beauty," is Arthur Arbesser cited at the above mentioned website.
Now, Vienna Tourist Board provided insights into the making of the campaign with the models Cordula Reyer and Helena Severin in front of the camera of one of Austria's most important fashion photographers Elfie Semotan.
fig. Behind the scenes: Elfie Semotan at the 'Arthur Arbesser X Vienna' shooting. Making of photo: © WienTourismus/Paul Bauer.
Semotan's work is exhibited at museums (exemplary at Museum der Moderne in Salzburg or currently at the Belvedere exhibition 'Aging Pride' in Vienna) and she has already entered the city's digital hall of fame; the official encyclopedia of the city of Vienna 'Wien Geschichte Wiki' contributes an article about the photographer. The campaign images for 'Arthur Arbesser X Vienna' appear like a documentary about the staging of glam (on view at viennesemodernism2018.info).
fig. Behind the scenes; from left: Vienna Tourism Board Director Norbert Kettner, Cordula Reyer who inspired once Helmut Lang and now Arthur Arbesser, fashion designer Arthur Arbesser, internationally working Austrian model Helena Severin. Making of photo: © WienTourismus/Paul Bauer.