24 March 2018

Traditional 'Easter Cleaning' (German 'Osterputz') during Holy Week (Karwoche, 25 - 31 March) done by robots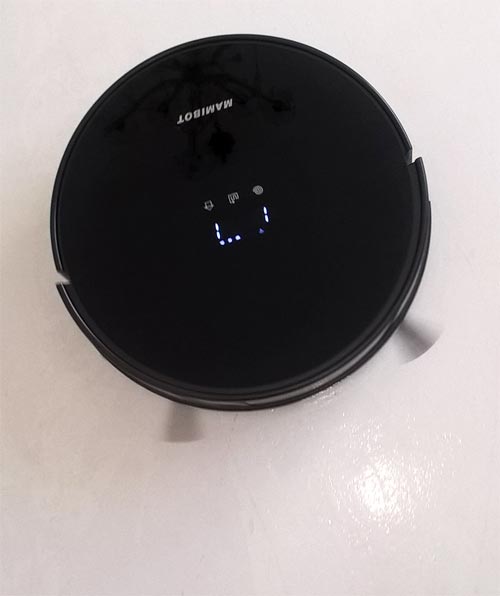 The week before Easter is named Holy Week (in German 'Karwoche'). This year, it falls into the time from 25 until 31 March; Easter Sunday is in 2018 on 1st April. Many people use the week traditionally for cleaning the house very thoroughly, even in corners which can't be reached easily. Probably, the tradition stands in Austria in context with the end of the heating period and the idea of 'new life' (Christians celebrate on Easter the resurrection of Jesus).
The motto of this week is 'Everything fresh and clean'! Even at Fashion.at, the extended cleaning activities have begun - with the help of new technologies. The 'Mamibot' is a robot floor vacuum cleaner which works very trustworthy. Currently, many different robots are on the market and it's not easy to find the right one. Fashion.at can't deliver here a ranking of the best robots as it depends on the square meters or the floor surfaces to find the matching model for the best results. The only recommendation that can be given: ask a robot vacuum cleaner specialist or search online resources with test reports.
For all robots the same is the methodology of preparing the rooms for floor cleaning. The robots need space! Everything what stands on the floor extends the working time; and if the robot can't navigate through table or chair legs, the unreachable area of the floor will stay uncleaned. So, everything up!
For Easter Cleaning, even corners and areas which are normally rarely visited by the vacuum cleaner have to be made free from furniture. The 'Mamibot' is a fine corner cleaner and as soon as an area is accessible, it will be included into the cleaning routine. Mamibot rolls on its wheels in zig-zag mode through the room, along the edges, at the corners and absorbs the dirt on smooth surfaces as well on carpeted floors very effectively. Mamibot speaks, finds the charging station autonomously, can be controlled via app from outside the house and inside home via voice control. Tip: Let it work in rooms you're currently not using.
fig. above: The Mamibot PreVac650 vacuuming robot is compatible with Amazon Echo and has an extra water tank for wet mopping. Below: The dust bin after dry cleaning.